Promotions
Happenings @ WESS:
Fallfest 2014:
Wiener Day at ESU: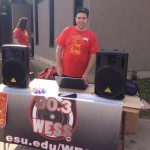 National College Radio Day: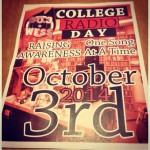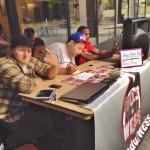 Winterfest 2014 Aftermath:

WinterFEST has taken place on February 28th, which was a 12 hour on-air extravaganza featuring interviews and performances from various artists encompassing all genres. From 9pm-12am there was an afterparty at Dansbury Commons and then an after-after party from 12am-2am on main street.
Check out the raw Ustream footage of Winterfest 2014 here!

Roberto Gooden is our Promotions Director. You can contact him through email, phone or by meeting him during his office hours.
Email: rgooden@live.esu.edu
Phone: (570)-422-3512
Office Hours: Mondays from 10am-2pm and Wednesdays from 10am-2pm & 4pm to 6pm