Station Promotions
Happenings @ WESS:
ESU Move-in day w/the turn-up twins (Uchi and B-boy) and DJ avalanche @ the on-air studio!
In order for listeners to become involved with our station, we have free stuff to give away during on-air shows, like movie tickets, concert tickets, t-shirts, key-chains, CDs, and more! Listen in daily to WESS during a DJ on-air program for a chance to win prizes.
If you are chosen as a winner, all information you provide to us is kept confidential, as we send you most promotional winnings through mail.
You are able to receive winnings by stopping by our station when our Promotions Director Roberto is in his office.
Roberto Gooden is our Promotions Director. You can contact him through email, phone or by meeting him during his office hours.
Email: rgooden@live.esu.edu
Phone: (570)-422-3512
Office Hours: Mondays from 10am-2pm and Wednesdays from 10am-2pm & 4pm to 6pm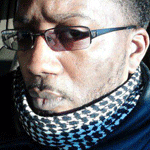 Roberto Gooden