Show Information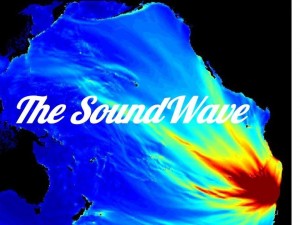 The Soundwave
DJ: Jam
Co-hosted by DJ Tsunami
Facebook: https://www.facebook.com/pages/The-Soundwave/598640530204305
The Sound Wave first premiered on October 21, 2013. Hosting the show are DJ JAM and DJ Tsunami who play a wide variety of music to their listeners. So kick back and catch some Sound Waves on 90.3FM.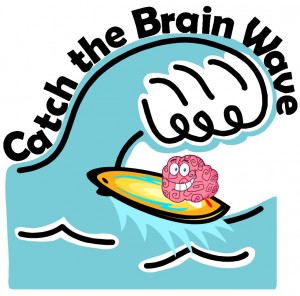 Catch The Brain Wave
DJ: Rick Franzo – 2 time brain tumor survivor
Facebook: https://www.facebook.com/catchthebrainwave
Catch The Brain Wave is a show like few others on the airwaves or on the internet!  This is a show dedicated to brain tumors and brain cancers!  This is a place where stories of survival will be shared, we discuss brain tumor issues, new treatment options, and bring not only awareness, but action, not just words! This is also a special place to support all those fighting brain tumors and brain cancers, admire and recognize the survivors, honor those who have been taken, and spread a message of HOPE! We also play some great music here too!
Brian on Broadway
DJ: Brian Silva
Facebook: https://www.facebook.com/BrianOnBroadwaywess
Brian On Broadway is a one-of-a-kind show where you can hear several different Broadway cast recordings throughout the years.  Join DJ Brian as he discusses the plot, the music, and news of his featured shows for the week.  You can revisit Broadway's special moments Mondays from 1-3pm on WESS Radio.
The Motherload
DJ: Chrisss
Co-hosted by DJ BBoy
A Musical Cornucopia! A Feast for the Ears! This is THE MOTHERLOAD! Providing 10,000% of your weekly dose of awesome! Covering everything from rock to rap to raggae to pop with witty banter from your co-hosts BBoy and DJ Chris!
The Blacklist
DJ: Big C
Providing an hour of non-stop, mosh pit madness music that you could never show your grandmother! This Is THE BLACKLIST!
Symphonic Masterpieces
DJ: Alistair Mace
Symphonic Masterpieces is a classical program where one can expect to hear incredible pieces of musical orchestration. Each installment of this program explores a different theme, a different emotion, or a different part of the world through music by famous composing artists. Sit back, have a nice cup of tea, and let the symphonies soothe your worries away!
The Spectrum
DJ: Tim Brennan
Inspired by a love for music and hockey, The Spectrum features a variety of music from the rock and metal genres. The music played spans several decades, from the 60′s to now and ranges in genres from hard, alternative and classical rock to nu metal and heavy metal. The show airs Thursday nights from 11PM-12AM.
HanginBang
DJ: Gmoney and Truth
Rock and Rap music packed with funny stories and odd news all in one hour!