Bachelors in Science


At its simplest, biotechnology is technology based on biology – biotechnology harnesses cellular and biomolecular processes to develop technologies and products that help improve our lives and the health of our planet. Modern biotechnology provides breakthrough products and technologies to combat debilitating and rare diseases, reduces our environmental footprint, feeds the hungry, uses less and cleaner energy, and have safer, cleaner and more efficient industrial manufacturing processes. The Biotechnology program at East Stroudsburg University was developed in response to student interest and the need for qualified, well trained graduates in the new emerging field of Biotechnology. This program is one of the first of its kind in Pennsylvania. It serves the needs of northeast Pennsylvania, northwestern New Jersey and the Lehigh Valley where there is an accelerating growth of biotechnology clusters. This gives the department a chance to be a leader in this field. As has been recognized by the national science and technology council, the powerful tools of biotechnology have revolutionized medicine, agriculture, and environmental protection . . . but biotechnology is about more than jobs and economy; it provides the means for a vastly improved quality of life for all Americans and the world.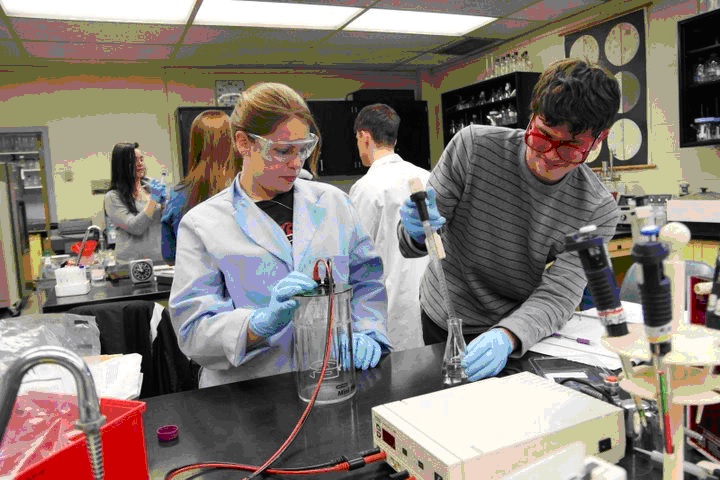 Program Description
The field of Biotechnology is concerned with the application of biological systems and organisms to technical and industrial processes. Its status as the most rapidly-expanding area of biology has resulted in substantial changes in the typical biology curriculum.
Biotechnology training is necessary for students to compete and meet the technological challenges facing industry in the 21st century.
The biotechnology program is designed to educate students in the tools necessary to be active participants in the field of biotechnology and in pharmaceutical industries while still emphasizing the broad fundamental skills of the multidiscipline of biology. It stresses basic biotechnology concepts and in-depth training in an area coinciding with the career goals of the student.
Biotechnology applications are broad and include human health, plant and animal agriculture, and environmental redemption. The major is designed to provide students with an in-depth experience and understanding of methods, techniques, and instrumentation used in biotechnology. The core courses combine theory and practical training. Techniques such as electrophoresis, ELISA, western blotting, PCR, DNA fingerprinting, cell culture, transformation, and monoclonal antibody production will be covered.
East Stroudsburg University is geographically and academically positioned to be a leader in biotechnology instruction. There is a large cluster of biotechnology and pharmaceutical companies in the region which provide both program support and a demand for graduates.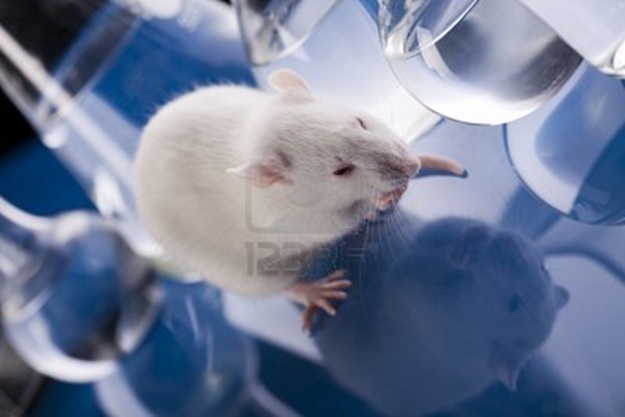 The Goals of the Biotechnology Program
To provide students with a major that gives them the competitive edge in a marketplace in which Biotechnology and Pharmaceutical agencies are increasingly represented.
To provide these majors with training applicable to advanced research in a variety of Biotechnology areas (environmental, medical, agricultural, microbiological, and the food industry).
To meet the present and future needs of the expanding biotechnological agencies in the surrounding areas.
To provide community outreach and networking through the sponsorship of workshops, tours, and seminars, as well as representation and participation in community clubs.
To serve as the information and educational resource on biotechnology for the campus and the public.
To increase campus and public awareness of the importance of biotechnology;
To encourage university/corporate cooperation by inviting private-sector scientists to participate in seminars.
To offer executive training courses and workshops designed for companies desiring to offer Internships for student training.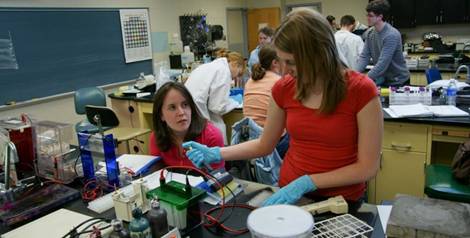 Career opportunities
A graduate with a degree in Biotechnology can choose to work in a variety of areas. These areas include; Agriculture Biotechnologist, Animal Caretaker, Assay Analyst, Biochemical Development Engineer, Biofuels Expert, Bioinformatics Specialist, Biologist I, Biomedical Technician, Cell Physiologist, Clinical Technician, Cloning Technician, Criminal Intelligence Specialist, Dietitian, Director of Regulatory Affairs, Documentation Specialist, Drug Experience Coordinator, Environmentalist, Fermentation Scientist, Fish Culturalist, Fisheries Biologist, Forensic Specialist, Forest Pathologist, Genetic Archeologist, Genetic Counselor, Genetic Engineer, Geneticist, Greenhouse Technician, Health and Safety Specialist, Laboratory Technician, Material Handler, Media Prep Tech, Medical Entomologist, Paleontologist, Parasitologist, Patent Agent, Plant Biotechnologist, Plant Manager, Process Development Engineer, Quality Assurance Auditor, Quality Control Technician, Research Administrator, Research Assistant, Technical Writer, Wildlife Conservation. Within these industries, there is a need for highly skilled people to work in both research and production areas. All of these areas offer jobs that are fun, interesting, and offer the potential for individual growth.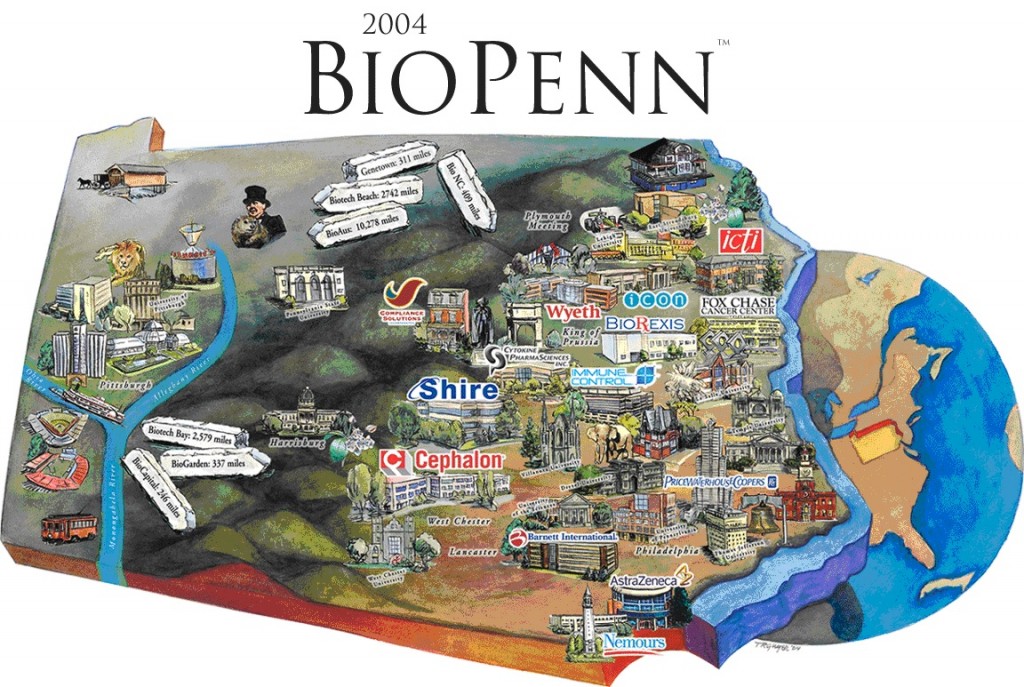 Job Locations
This list includes employers in Maryland, Delaware, and Washington DC. These employers include; AstraZeneca, BioRexis, Cephalon, Cytokine Pharma, Fox Chase Cancer, Immune Control, Nemours Biomedical, Wyeth BioPharma, Bristol Myers Squibb, Merck, Glaxo Smith Kline, Pfizer, East Stroudsburg University, University of Pennsylvania, Penn State University, FDA, CDC, BioSpace, Astralis, Berlex, Celgene & Celgro, Covance, ImClone, Safoni Pasteur (Aventis), Lexicon, LifeCell, Medarex, Novo Nordisk, Johnson & Johnson, Pocono Medical Center, St. Luke's Hospital Network, Lehigh University, Princeton, NIH, Eli Lilly, University of the Sciences in Philly.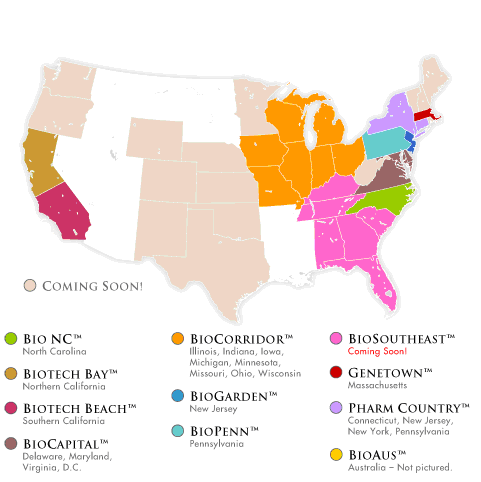 Frequently Asked Questions
What should I study in high school to prepare for success in this program?
High school students who plan to enter the Biotechnology program should have a basic foundation in the areas of Math, Chemistry, Biology, Physics, and be computer literate.
What types of training should I expect to receive in the Biotechnology program?
Biotechnology emphasizes extensive training in a wide range of basic sciences such as Calculus, Chemistry, Organic Chemistry, Physics, and Biology.
What are the courses in Biotechnology centered around?
Most of the courses are centered around the laboratory to provide students with training applicable to advanced research in various areas of Biotechnology, including medical, pharmaceutical, agricultural and environmental.
Is there a limit on how many students are accepted into the Biotechnology program?
Enrollment is limited to 25 students per year. This allows the faculty to work closely with the student in both lecture and the laboratory.
What type of degree does a Biotechnology student earn?
Students with a Biotechnology major graduate with a Bachelor of Science degree in Biotechnology. This degree is a 4-year degree earned after the completion of 120 credit hours.
How can a Biotechnology degree from ESU prepare me for such a wide range of opportunities?
Even though there is a wide range of fields one can enter, they are not all that different, and the basic skills for each are similar. Our students receive a strong foundation in the basic sciences and their related skills. We provide a comprehensive, broad-based program that involves a variety of protocols, equipment, and laboratory skills that are at the forefront of modern Biotechnology. These include Immunological, Molecular, Cellular, Genetic, and Forensic techniques. This opens up opportunities for a wide range of employment and gives you the mobility to move from one field to another within the industry.
Are internships possible and if so where can they be done?
Internship opportunities are available in hospital/pathology laboratories, governmental agencies and the private sector. Internships are frequently posted in the Biology department and the staff at ESU can also provide interested students with a list of internship opportunities.
What kind of salary can I expect to earn after the completion of a Biotechnology program?
The average starting salaries of graduates from the Biotechnology program is $45,000 per year.
The salaries depend on factors such as your skill range, academic history, work history, and company size.
What is the outlook for students who graduate with a degree in Biotechnology?
Biotechnology is at the top of the list of emerging or growing fields, and there is a high demand for people with Biotechnology degrees. Earning potential is great, with the starting salaries ranging from $29,000-45,000 per year, depending on your educational background and other experiences such as working in Biotechnology and internships in the field.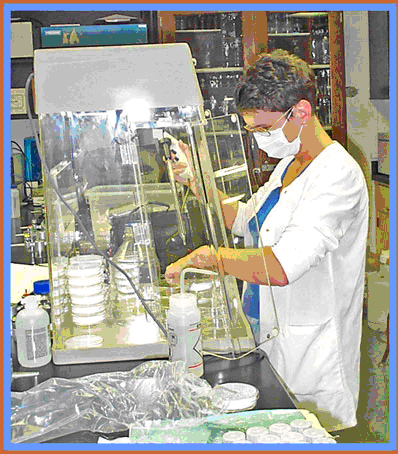 Additional Information/links
This web site is very comprehensive and very informative. This site is used in the biotech industry and includes; company links, career center, event calendar, plus a discussion area. The centerpiece of this system is BioSpace's clinical development database. The database, which is updated daily, currently tracks more than 4,000 clinical trials in the USA and Europe sponsored by more than 700 companies focused on 450 disease targets. If you go to this website, be sure to visit Pharm Country, to see a map illustrating how ESU is situated right in the middle of the pharmaceuticals hotbed of the U.S.
Biotechnology Information Directory Section of the Web Virtual Library:
Cato Research maintains this virtual library, which contains well over 1000 URLs of companies, research institutes, universities, sources of information and other directories specific to biotechnology, pharmaceutical development and related fields. Excellent source of information in all areas of biotechnology.
Biotech Industry Organization:
This is the website of the Biotech Industry Organization (BIO), which is a trade organization for members of the biotech industry. The site provides comprehensive information of company profiles, updates on regulatory affairs and industry events, plus many links to research and academic sites. The graphics here are interesting and you can sign up to receive free publications.
Council for Biotechnology Information:
Sponsored by a group of biotech companies, this website provides news and reports on biotechnology and the benefits of genetic engineering. Its main focus seems to be on agricultural biotechnology and genetically modified crops.
This is a general biology website which features interactive science mysteries, science news and facts, and biology career information. Sponsored by Genentech
Bio-Technical Resources (BTR)
This website has a variety of links to many different areas of Biotechnology. http://www.biotechresources.com/biolinks.shtml
National Center For Biotechnology Information (NCBI)
The National Center for Biotechnology Information advances science and health by providing access to biomedical and genomic information. http://www.ncbi.nlm.nih.gov/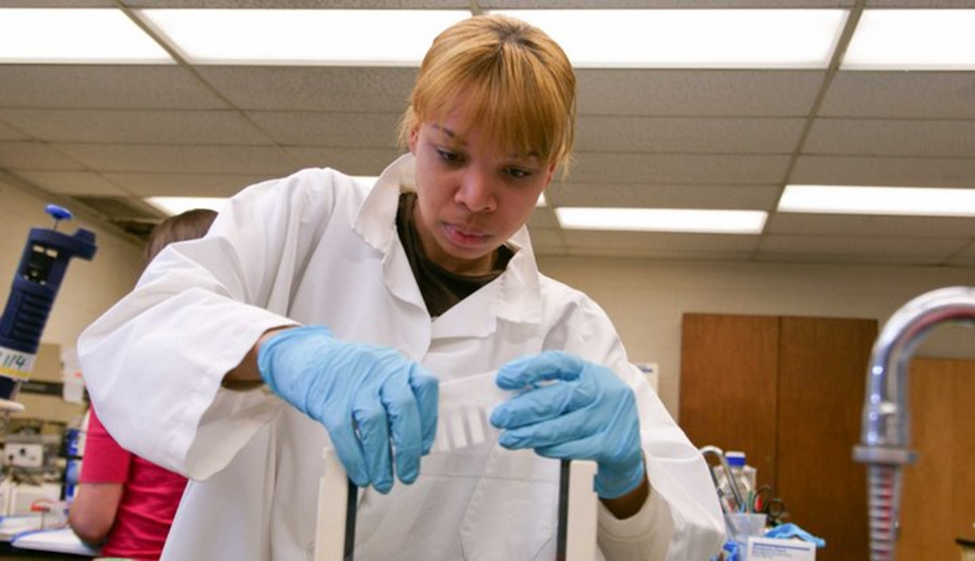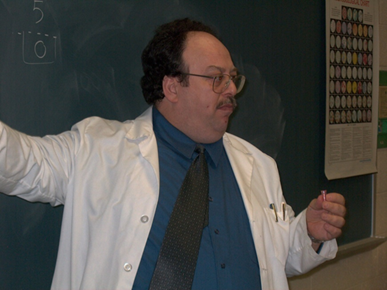 Contacts:
Abdalla M. Aldras, Sc.D.
Director of Medical Technology Program
Director of Biotechnology Program
East Stroudsburg University of Pennsylvania
200 Prospect Street
East Stroudsburg, PA 18301-2999
(570) 422-3704
aaldras@esu.edu