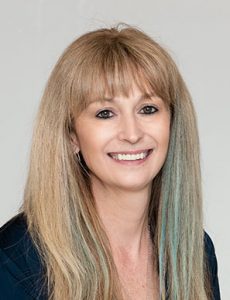 T. Michelle Jones-Wilson earned her Ph.D. from Washington University in St. Louis in 1995 under the direction of Michael J. Welch studying metal labeled radiopharmaceuticals appropriate for applications in SPECT and PET imaging.  Her post doctoral appointment at Malinkrodt Radiology focused on 11-C labeled fatty acids suitable for PET imaging.  She earned an M.A. from WUSTL in 1992 and a B.S. from Lafayette College with Honors in 1988. She taught as a tenured Associate Professor at Ashland University before joining the faculty at ESU in 2000.
Teaching:
Dr. Jones-Wilson teaches a variety of courses from the 100 level, chemistry of science majors and non majors, 200 level organic chemistry, 300 level biochemistry to 400 level courses like Proteins and Nucleic Acids and Biochemical Methods.  She has taught more than 31 preparations throughout the curriculum in the Department of Chemistry and Biochemistry.  Her favorite is Chem 350 – Biochemical Energetics.
Research:
Dr. Jones-Wilson's research currently encompasses 2 broad areas :
The Science of Teaching and Learning
Students in the Jones-Wilson group participating in the STL area work to develop laboratory procedures that effectively illustrate concepts in the biochemistry and biochemical energetics areas.  Students develop ideas, refine experimental parameters, communicate findings and finally lab test the experiments designed.
The Science of Success
Dr. Jones-Wilson is currently Principle Investigator on the NSF S-STEM grant Clear Path – Bachelor's Degree Completion Scholarships.  In Clear Path community college transfer students are supported in finishing their bachelor's degrees in 10 identified STEM areas.  The Clear Path team (Co-PIs Dr. Olivia Carducci and Dr. Bonnie Green) work to understand how the grant identified developmental mechanisms work independently and synergystically to promote student success.  To learn more about Clear Path research see:
https://www.esu.edu/academics/research-scholarship-creative-activity/research.cfm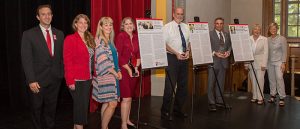 To learn more about the Clear Path Scholarships visit:
https://www.esu.edu/students/enrollment_services/financial_aid/scholarships/clear_path.cfm
She is the author of laboratory companion text, 
A Solution to Solutions:  A Practical Guide to Understanding and Preparing Solutions in Biological Chemistry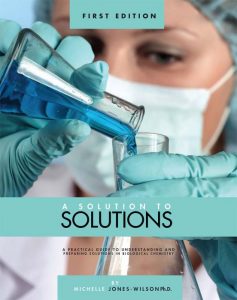 Water Quality Monitoring and Watershed Protection 
Students working on water quality projects work with Dr. Jones-Wilson and Dr. Paul Wilson, Environmental Science, Department of Biological Sciences, ESU.  In conjunction with Dr. Paul Wilson, lead scientist for  the William Penn Foundation funded Pocono-Kittatinny Cluster of  the Delaware River Watershed Initiative, students verify field testing and methods used in the water monitoring project.
For more information visit:
http://quantum.esu.edu/insider/student-research-helps-ensure-clean-drinking-water/