A Special Thanks to All Essential Personnel
To: ESU Campus Community
FROM: President Marcia G. Welsh, Ph.D.
Re: Special Thanks to All Essential Personnel
While many of us were able to enjoy the comforts of our rooms/homes during the recent snow closings at ESU, what you may not know or realize is that there has been a dedicated group of staff members who have worked around the clock – that's right, 24/7 – to keep our university safe, our roads and sidewalks clean and our food services and recreation center open.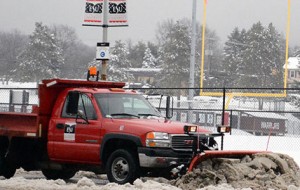 Please join me in thanking:
The Crew from Facilities Management who brave the elements and make their way to campus in the middle of the night in order to clear the roads, sidewalks, and keep the residence halls clean. Their demonstration of teamwork and their care for each ESU student is a tribute to our campus and to them as individuals.
Campus Police who have provided safe rides to campus for our students at University Ridge as their time and duties have allowed. Their extra efforts during the snow storms have enabled some students from the Ridge to study with their friends, work out or enjoy a meal at Dansbury Commons.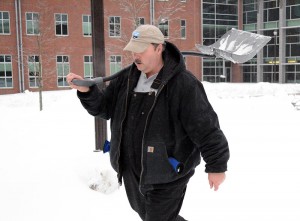 ARAMARK's Food Service Staff for their hard work in preparing meals for students and essential employees, despite the fact that some of their employees were unable to make it to campus.
and, the Rec Center Staff for keeping our fitness centers open and available to students who want to work off extra energy.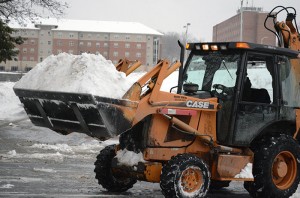 Please join me in saying THANK YOU to these men and women who have worked so hard for our students, above and beyond their usual job responsibilities. When you're out and about on campus this week, consider taking a moment to stop and say "Thanks" to some of these staff members for all they've done to make life on campus safe and convenient. I know your personal acknowledgement of their work will mean a great deal to them.
---
---
---