ESU Names Grand Marshal for Spring Commencement Exercises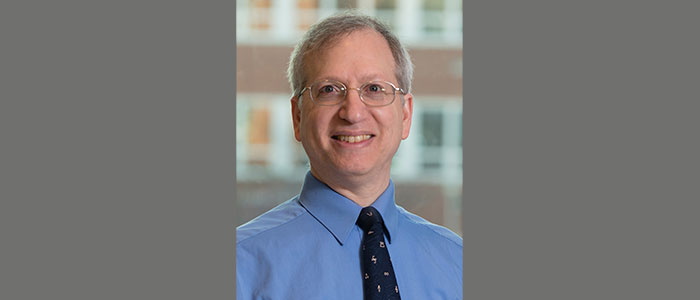 Posted by: Elizabeth Richardson on April 26, 2017, No Comments
Robert Cohen, Ph.D., professor and chair of physics, will be the grand marshal for East Stroudsburg University of Pennsylvania's commencement ceremonies on Friday, May 5 and Saturday, May 6.
Dr. Cohen became a faculty member at East Stroudsburg University in 1994. He earned a bachelor's degree in meteorology from Penn State University, a master's in education from Temple University and a master's and doctorate in physics and atmospheric science from Drexel University.  Dr. Cohen also holds Pennsylvania teacher certification in grades 7-12 for mathematics, general science, physics, and earth and space science.
His research focus is the structure of winter storms, with approximately 20 scientific presentations and several articles. Dr. Cohen is also active in both physics education and teacher education, authoring textbooks, manuals and book chapters, including the textbooks currently being used in three courses at ESU, and more than 35 presentations.  His diverse interests are reflected in his numerous memberships, from the American Meteorology Society to the National Science Teachers Association and the Association for Science Teacher Education.
Since arriving at ESU, he has taught 20 different undergraduate and graduate courses in three departments. He has been instrumental in the development of the teacher preparation curricula in the secondary science areas of general science, physics, and earth and space science, for which he has authored three accreditation reports. He has been a member of numerous university and department committees, has chaired Academic Chairs Council, and is currently serving as the president of ESU's University Senate. During the 2016 spring semester, Dr. Cohen received the "ESyou" employee of the year award.
---
---