ESU Senior/Entrepreneur Starts Innovative Company While Completing Degree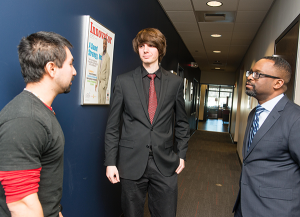 Jonathan Weber is a senior at East Stroudsburg University in Pennsylvania, where he's currently studying computer science and cyber-security. He also makes over $100,000 per year at the company he founded, Marathon Studios Inc., a web startup that develops and manages web media properties with over 2.5 million monthly users. His company is headquartered in his college's business accelerator.
Let's check out Jonathan's story…
That's awesome that you started an internet company while in school.  How did that come about?
Jonathan: I first learned how to program in high school, and quickly realized the potential the Internet has for flexible entrepreneurship.  As a high school junior, I started offering my services online as a freelance graphic designer and web developer. Over the next year or so, I developed my skills while working for a wide variety of clients all over the country, most of whom had no idea I was a high school kid on a laptop in his parent's house. One of my biggest breaks was when I got a contract to redesign the official website and PR materials for a Hollywood actor. With that on my portfolio, I had as much work as I could handle.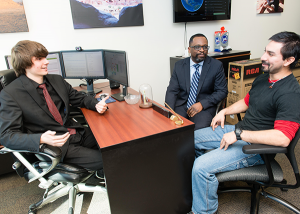 In my freshman year of college, I tried something I had been thinking about since the beginning – launching my own website, and monetizing it with advertising. At the time, I was running varsity cross country and working two minimum wage jobs in addition to my freelance work, so I would sketch out ideas for websites on the back of study guides during lectures, and squeeze in an hour or two of coding after my last shift at the local grocery store, which ended at midnight.
(read the full story and interview with Jonathan at The College Investor)
---
---