Pocono Health System, ESU Partner Again To Conduct Second Community Health Needs Assessment for the Poconos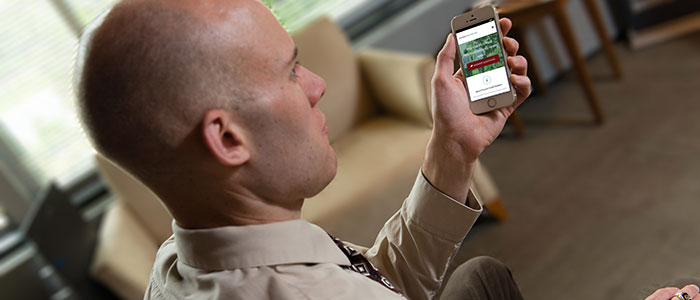 Posted by: admin on June 26, 2014, No Comments
East Stroudsburg University of Pennsylvania, in partnership with Pocono Health System (PHS), will conduct a Community Health Needs Assessment (CHNA) of the Poconos during the next three months.
The goal of the CHNA is to assess the overall health status and health needs of the local community, what health care services are actively being used and what actions need to be taken in the future to address these needs. The study, to be conducted by ESU, is designed to provide PHS with critical data that will allow it to better serve the residents of Monroe County and surrounding communities.
ESU has already begun analyzing data from government sources and from the hospital to get an initial insight into the community's needs. However, the CHNA needs input from the community in order to get a better understanding of the specific health concerns. Over the next two months, residents of the Poconos will have the opportunity to provide their views about the health of the region. Residents will have various opportunities to give their opinions.
"This is an exciting and critical process for the community," said Alberto Cardelle, Ph.D., professor of health studies and interim dean of ESU's college of health sciences. "By using social media and technology in new and exciting ways, all of the residents of the region will be able to make sure that their voices are heard. This is important because this report is not only used by the hospital but it is made available to all organizations in the county and then it is used for other projects and programs that bring additional resources to the community."


Residents now can download the PoconoHealthMatters smartphone application. Through the application, residents will be able to work alongside university and hospital researchers to provide key data about their communities. The phone application may be downloaded from the App Store or Google Play.
On July 1, human service agencies, churches, doctors' offices and other community organizations in the region will receive surveys that will ask them to provide information about the health of their clients, members and patients without officially naming anyone. In addition, in late July, households will get a survey that will allow them to anonymously respond and provide information about the health status of the household members.
"We are very excited to once again partner with Dr. Cardelle and our colleagues at East Stroudsburg University as we continue to build a healthier community," said Geoffrey M. Roche, director, community and government relations at Pocono Health System/Pocono Medical Center. "We take the CHNA process very seriously and in fact, embrace it as a part of our vision and commitment to serving the community. It is our sincere hope that members of our community will engage in this process so we can continue to improve the health of the community."
The results will be presented to the community by Pocono Health System in October at an open community forum. The report will then be posted online and specific data will be continuously updated and available.
For those who would like more information, visit http://poconohealthmatters.org/, email Roche at groche@poconomedicalcenter.org, call Cardelle at 570-422-3425 or email Cardelle at acardelle@esu.edu. Anyone who wishes to register and is not contacted automatically can visit poconohealthmatters.org or surveymonkey.com/s/PHS_Assessment. The assessment is being funded by Pocono Health System.
---
---