Three Doctoral Degrees to be Awarded at ESU's Spring Commencement
Three doctoral degrees, with a concentration in administration and leadership studies, will be awarded during graduate spring commencement exercises at East Stroudsburg University of Pennsylvania on Friday, May 17 at 7:00 p.m. in Koehler Fieldhouse. Christine Fryer of Scranton, Pa.; Stephen D. Shutters of Kittanning, Pa. and Ronald Jay Starnes of Hawley, Pa. earned their degrees through the ESU and Indiana University of Pennsylvania (IUP) collaborative doctoral degree program.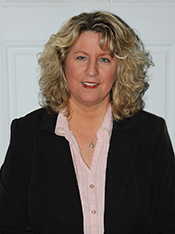 Ms. Fryer, an instructor at Marywood University and the director of early childhood and undergraduate special education programs, wrote her doctoral dissertation on the topic, "Reflective Thinkers: An Examination of the Development of the Student Teachers' Journal Reflections during the Student Teaching Experience." She earned her master of science degree in classroom technology from Wilkes University in 1999 and a bachelor of science degree in elementary education/English from Marywood University in 1991.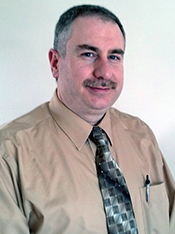 Mr. Shutters, a high school principal for Armstrong School District, wrote his doctoral dissertation on the topic "A Study Using a 360 Degree Feedback for Principals Along With Professional Development Seminars." He earned a master of school administration degree from North Carolina State University in 2001 and a bachelor's degree in secondary education/social studies from Slippery Rock University in 1994.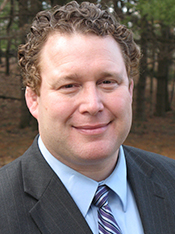 Mr. Starnes, principal of Wallenpaupack Area High School in Hawley, Pa. and an adjunct instructor at Marywood University, wrote his doctoral dissertation on the topic of "National Board Certified Teachers in Pennsylvania: A Study of Motivation and Persistence." He earned his master of science degree in educational leadership from Wilkes University in 1999 and a bachelor of science degree in elementary education from West Virginia University in 1994.


About the Doctoral Program in Education Administration and Leadership
The Professional and Secondary Education Department at ESU developed the idea for the collaborative doctoral degree program with Indiana University in 1999. IUP is the only university in the Pennsylvania State System of Higher Education authorized to grant doctoral degrees. The collaborative delivery program provides accessibility to the program for students who live in proximity to East Stroudsburg and the NE Pa. region.
The three-year academic package is designed to provide continuous skill development in leadership, writing, reading, and research. The program is intended for school leaders wishing to further their knowledge, skills and expertise in the area of educational leadership. Applicants must also provide proof they have successfully completed a graduate program.
For more information about the doctoral program including applying for admission/acceptance, contact Kevin Quintero, graduate admissions coordinator at ESU at 570-422-3890 or kquintero@esu.edu or Dr. Patricia Smeaton, professional and secondary education department at psmeaton@esu.edu or 570-422-3374.
---
---