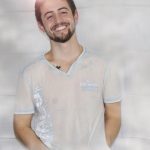 Kyle O'Rourke- Training Director
My name is Kyle O'Rourke, or DJ Sealing on 90.3. I am a Digital Media Technologies major with a concentration in Video and TV, and a minor in Broadcasting. I am a member of the National Broadcasting Society and Media  Production Club. I am the Training Director for WESS Radio and I am very excited for the 2018-2019 school year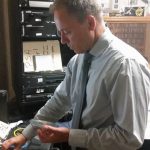 Robert McKenzie- University Advisor
Rob McKenzie is a communications department chair and professor here at East Stroudsburg University.  Dr. McKenzie is also the University Advisor for 90.3 WESS.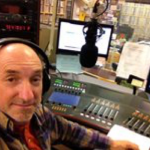 Steve Krawitz
I host and produce two programs at WESS, both airing on Saturday mornings since the 1980s. I also broadcast on a fill-in basis at Public Radio WVIA and serve on the committee and as an announcer for the annual Delaware Water Gap Celebration of The Arts Jazz Fest.  In my spare time (joke), I practice law throughout the Pocono Northeast, based in Stroudsburg.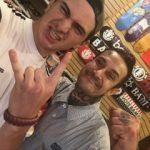 Owen Levan
I'm Owen Levan, I'm currently enrolled in Digital Media Technologies here at ESU. I enjoy skateboarding, basketball, playing guitar, being a history buff, hanging with friends, and bust a freestyle or two. I can enjoy any kinds of music but I was brainwashed from rock and rap. If you want to hear more of me being bezerk then tune into M.A.A.D City Rockstar on Friday's at 6p.m.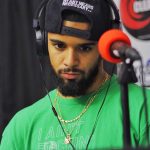 Quincy Palmer
My name is Quincy Palmer, aka DJ iLL WiNK. I am a 21-year-old senior and exercise science major and former track athlete at ESU, with a deeply rooted passion for music. I am a self-taught, drummer, pianist, producer, audio engineer, and of course DJ. You can catch me at my in-room studio at the UA's, Building B, where creativity and good vibes are always in effect.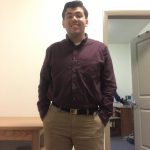 Riley Smith
My name is Riley Smith. I am a Sophomore at East Stroudsburg University majoring in Digital Media Technologies. I joined WESS in Fall 2018 and I have met so many great people being in this program.  WESS has become a great experience for me already. I have a few hobbies which are, playing some video games, driving around, and hanging out with my friends here at ESU.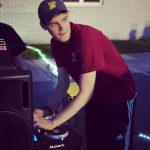 Sean Carr
Sean is a Junior at ESU studying Digital Media Technologies and is just letting his life go with the flow. He spends all of his free time taking pictures around campus for either of the environment and ecosystems or of his friends. Sean isn't afraid to stand out from the crowd and all his friends would agree that he is quite the character once you get to know. Not to brag or anything but, Sean has completed 4 out 7 Pokédexes. Just 3 more and he'll be a Pokémon Master…. Find him jamming out to the likes of Mom Jeans., Just Friends, Hot Mulligan, The Wonder Years, and especially Fall Out Boy on his very own show, Carr Radio, Thursday's at 8pm!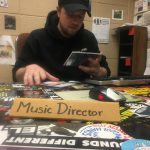 Brian Bingaman
My name is Brian Bingaman, or DJ Bing, the Music Director at 90.3 WESS. I like to listen to all things rock, from alternative to punk to metal. I also enjoy watching and talking about sports, mainly Philadelphia sports. I have been with the station for all my four years    DJ Bing's show "Don't Panic!" is a rock theme show themed around alternative sounds and the band Panic! At the Disco. The show will play alternative, punk, pop-punk, metal, and other assorted songs if there is a theme to that week's show. There are also segments on the show like "The Weird Corner" and "Woman Crush Wednesday, Even Though it's Tuesday".  DJ Bing's show "The PHL" is a major sports-themed show with the main focus on Philadelphia sports. He talks about scores, stats, and news around the major leagues like the NHL, NFL, MLB, and NBA. The second half of his show is based on all things Flyers, Eagles, Phillies, and Sixers.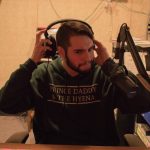 Chris Lee- Production Director
Chris Lee is currently a Junior at East Stroudsburg University. His major is Digital Media Technologies with a concentration in TV and Film. He is the production director for 90.3 WESS and loves going on air Mondays at 8:00!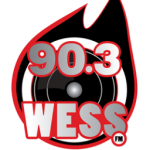 Matthew Fisher
Hello, my name is Matthew Fisher and I am the promotions director for 90.3 W-E-S-S here at East Stroudsburg University. I am twenty two years of age and I am a senior here at the school, this is also my first term working as promotions director for the radio station. My job here at the station is to spread the word of the radio station around campus at to help out other clubs and organizations around campus with events and such. Scheduling events for the radio station I will help out the events coordinator with anything he needs help getting done.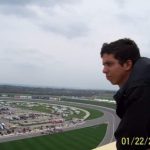 Jonathan Mostafa- Business Manager
Hello my name is Jonathan Mostafa or DJ Jonboi. I cohost The Morning Drive on Thursday's at 11. We play music of all genres, talk sports, and say what's on our mind.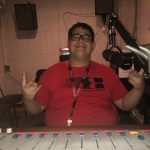 Stephen Diloreto
My name is Stephen DiLoreto. Also known as DJ Indigo. I am a sophomore at ESU majoring in communications with a concentration in broadcasting. I'm from Smithtown, New York which is right on Long Island. I joined WESS during the Spring 2018 semester and became a DJ in the Fall 2018 semester. WESS since has been the greatest part about my college experience so far and I couldn't be more grateful to be a part of such a great radio station. My hobbies include video games, Netflix, and making new and having friends. Tune into "Over The Rainbow" Tuesdays at 8pm!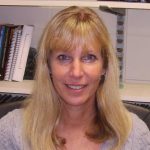 Shala E. Davis
A faculty member in the Department of Exercise Science and avid Runner. Hosts the show Healthy Warriors on Wednesday at 12 pm!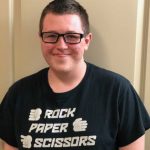 Erik Darling
I am a Computer Science and Computer Security dual major. Along with WESS I am on the esports team currently for Hearthstone. I am a huge comic book fan and love both Marvel and DC universes. You can catch me hosting "The Treehouse" as DJ Squirrel. The Treehouse is a show that basically is just whatever I'm thinking about but generally music based, one could expect to hear music ranging from the classics to pop to alternative music.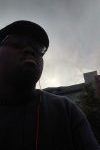 Yomi Adrien
This is the Spotlight, with DJ Switch, because every spotlight needs a switch. When you tune in, you're going to be listening to some of the most eclectic music one can combine within an auditory session. When you're not listening to music, you're listening to some of the most creative individuals discuss the fields that they love. If you're interested in having your craft "spotlighted", contact me @ aaderin@live.esu.edu or Instagram: @ yomi_thehomie and I'll contact you accordingly. Tune in Fridays @ 5PM for music to start your weekend right.
Erin Tamm- Social Media Director
Instagram: @erintamm
Snapchat: @erin.tamm
Erin is a junior Communication Studies major that has transferred from NCC to continue her studies at ESU. Aside from radio, she also enjoys theatre, stage management, and hanging out with her friends and family. Be sure to check out her show Tamm's Mix every Friday from 3 to 4pm!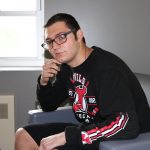 Anthony Perella- Internet Director
Hi, my name is Anthony T. Perrella I am a freshman majoring in DMT my concentration is graphics and web design. I am from Monmouth County New Jersey.  I am a co-host on the Stellar show with DJ Universe. I am DJ Rocketman. We play every genre of music from hip hop, rap to pop, and metal. "We play old stuff and new stuff from the galaxy and beyond".  Instagram is aanthony1245.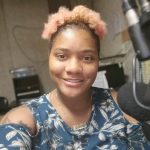 My name is Priscilla but call me Pri. I am the host of Soca vs. Reggae. My parents were are from Trinidad and Tobago,so it's all about West Indian culture from which gave me this idea to play and celebrate every Friday night at 7pm to 8 pm all the soca artists and reggae artist you can think of. I also do news briefs, and vintage radio on Mondays at 9 am for the rest of the semester. I am 21, and a comm  major in broadcasting.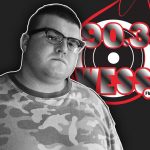 Clark Eaton
Hey this is DJ Clark Eaton a DJ here and a sports commentator at WESS 90.3 East Stroudsburg University, East Stroudsburg Pennsylvania I host the AXC Wrestling Podcast along with my co-host DJ Adam Bomb Wednesdays at 3 pm, Born at Pocono Medical Center I am not new to this area as I have lived close to area since I was born in 1998, since then I have won 3 titles as a student coach/manager at Delaware Valley high school, I am majoring at DMT at East Stroudsburg University and hope to be sportscaster in the professional leagues one day!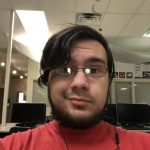 Sean Chandler
Hello, my name is Sean Chandler. I'm a "super" sophomore, as some students would call it, here at East Stroudsburg University. My major is Graphic Design in the DMET department. As you know, I'm also the host for the show "Games and Brains" and my DJ name is Dr. Gamer.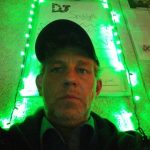 Brian Kaelin
My name is Brian Kaelin.

My show is called "Whatever I Want", live on Saturday nights from 7 – 10 pm. 
I am 47 years old & a 2nd semester freshmen @ ESU. 
I joined WESS in the Spring 2018 semester. 
I am currently an undeclared student taking DMET (Digital Media Technology) & Communications courses.
I worked at Sam Goody, Tower Records, Blockbuster Video & used to listen to WLIR when all of the fore-mentioned businesses still existed. I
 have many friends that work / have worked in the music industry (including an owner of a record label), which all helped me find & enjoy many different genres of music. 
My show consists of music I have heard over the past 4 & 1/2 + decades. 
I will be playing Alternative, Blues, Classical, Dance, Jazz, Pop, Rock & World, as well as Soundtracks, Hidden Tracks & Bonus tracks, Covers & Mixes, as well as making up little categories such as "Sounds Like" as we go. 
I will be trying to share all I've picked over these years, as well as any new stuff that I add to my collection from various DJs, movies, TV shows, of course Radio stations & friends over my time here.
All requests are welcome, especially if it's something I don't know or haven't covered yet.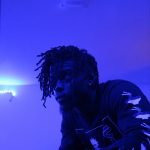 D'Andre Richards
Hello, I am D'Andre. I am a Freshman at East Stroudsburg University as a communication major The show that has you sit around the table, jump on the table and sometimes even flip the table it's Tabletop Tuesday's @4.
Devin Heffernan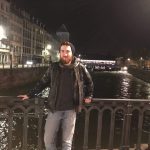 Understanding the Divide is the show for anyone that is interested in everything historical and political. We showcase student research, political issues, and diverse historical topics
Devin's Variety Hour is the place to find the best variety in music today! Music from different genres and artists play from week to week while we talk about the songs and anything else music!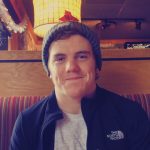 Christopher Milano
My name is Christopher Milano aka Dj crik I am a first year freshman here at East Stroudsburg University. I would describe myself as a wacky, and creative guy. I have almost no filter. and try to find the fun in everything. My interest include video games, music, and long walks on the beach. My show is called "DJ's In Da Boof", and it airs on Wednesdays at 6pm. I co-host this show alongside Dj Ceiling. During the show we introduce topics to each other usually something simple like favorite movies, or worst thing you've done on social media, etc. We then branch off from there having some really funny and sometimes deep conversations. If you want a laugh be sure to tune in every Wednesday at 6pm.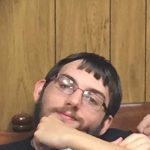 Adam Creighton
My name is Adam Creighton also know as DJ Adam Bomb. I am a communication major in my 4th year here at ESU. 
I am the co-host of the AXC Wrestling Podcast alongside DJ Clarke where we talk about all forms of pro wrestling (past and present) from the indies to the WWE every Wednesday at 3 pm.
 I am a big wrestling fan (if you couldn't already guess) as well as a big hockey fan (GO SHARKS!). After college, I hope to be able to do play-by-play work for pro wrestling and or hockey, but we will see where life takes me.

 Patrick Duffy
My name is Patrick Duffy and I am a senior majoring in business management at East Stroudsburg University. I am a longtime metalhead who spent most of his teen years searching for new music. While I've listened to just about every sub-genre of metal there is, I always ended up going back to the old school stuff. I joined WESS to bring my love of heavy metal and share it with all who want to listen. "Fast, loud, and rude", Metal Massacre is hosted by DJ Phantom Lord every Friday from 1-2 PM.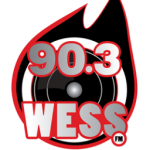 Nicholas Ortiz-
I'm a Communication major with a double concentration in Media Studies and Broadcasting. Music has been a huge part of my life and my love for it has grown since I began filming music videos and taking photos for aspiring artist. My show "NO Sound" airs Tuesday's at 3:00 PM.