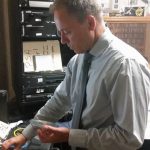 Robert McKenzie- University Advisor
Rob McKenzie is a communications department chair and professor here at East Stroudsburg University.  Dr. McKenzie is also the University Advisor for 90.3 WESS.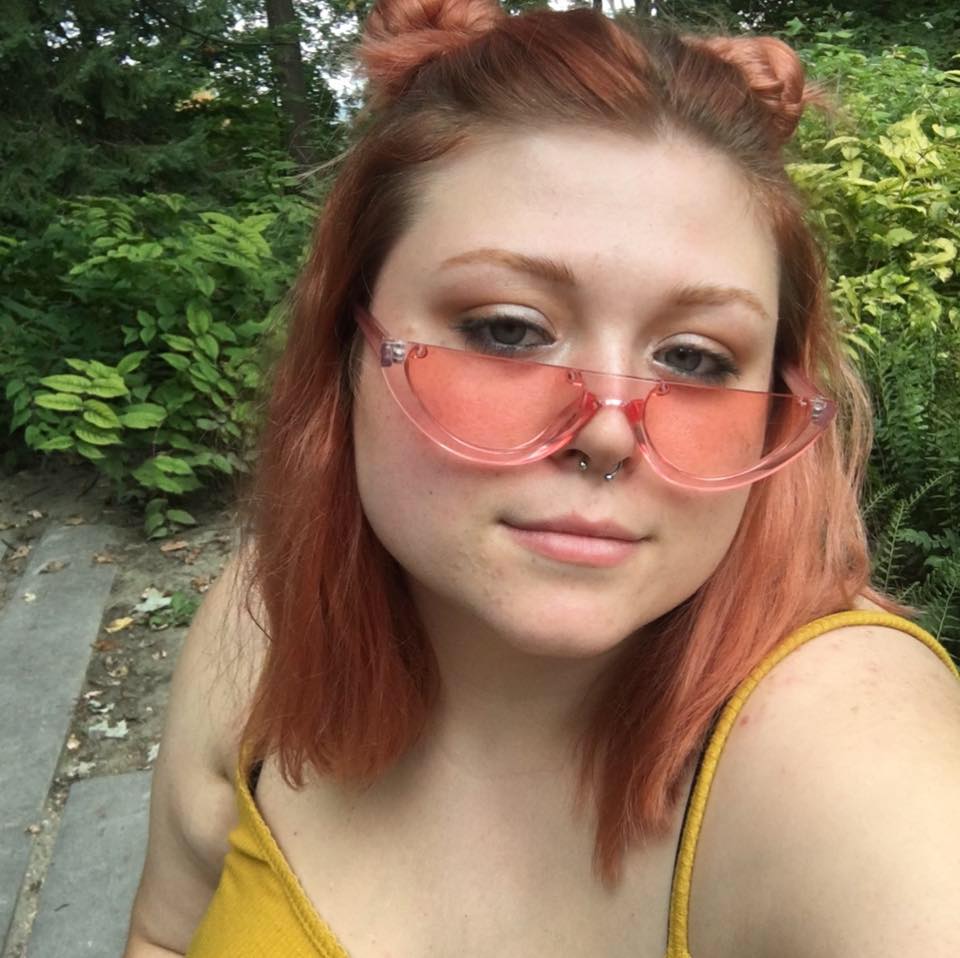 Emma Lance – Program Director
I am a senior in the early childhood education and special education program here at ESU! I love listening to music and going to live shows! I listen to pop-punk, alternative, rap, edm, and classic rock. I am from Blairstown, New Jersey. In my free time, I like hiking, singing, and traveling! I love this radio station and I am so glad to be a part of such an amazing organization.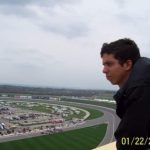 Jonathan Mostafa- Business Manager
Hello, my name is Jonathan Mostafa or DJ Jonboi.
Kyle O'Rour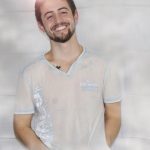 ke- Training Director
My name is Kyle O'Rourke, or DJ Sealing on 90.3. I am a Digital Media Technologies major with a concentration in Video and TV, and a minor in communications. I am a member of the Media  Production Club. I am the Training Director for WESS Radio and I am very excited for the 2019-2020 school year.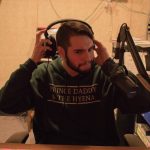 Chris Lee- Production Director
Chris Lee is currently a Junior at East Stroudsburg University. His major is Digital Media Technologies with a concentration in TV and Film. He is the production director for 90.3 WESS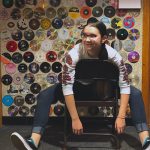 Erin Tamm- Social Media Director Instagram: @erintamm
Snapchat: @erin.tamm
Erin is a senior Communication Studies major that has transferred from NCC to continue her studies at ESU. Aside from radio, she also enjoys theatre, stage management, and hanging out with her friends and family. Be sure to check out her show Tamm's Mix.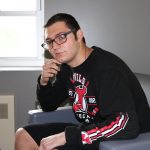 Anthony Perella -Internet  Director
Hi, my name is Anthony T. Perrella I am a freshman majoring in DMT my concentration is graphics and web design. I am from Monmouth County New Jersey.  I have two radio shows Too loud and DJ of the round table.  Instagram is aanthony1245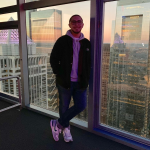 Nicholas Ortiz – News Director
I'm a Communication major with a double concentration in Media Studies and Broadcasting. Music has been a huge part of my life and my love for it has grown since I began filming music videos and taking photos for aspiring artist. My show "NO Sound".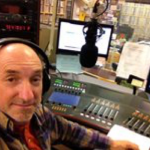 Steve Krawitz
I host and produce two programs at WESS, both airing on Saturday mornings since the 1980s. I also broadcast on a fill-in basis at Public Radio WVIA and serve on the committee and as an announcer for the annual Delaware Water Gap Celebration of The Arts Jazz Fest.  In my spare time (joke), I practice law throughout the Pocono Northeast, based in Stroudsburg.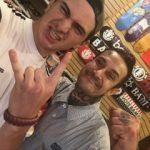 Owen Levan
 I'm Owen Levan, I'm currently enrolled in Digital Media Technologies here at ESU. I enjoy skateboarding, basketball, playing guitar, being a history buff, hanging with friends, and bust a freestyle or two. I can enjoy any kinds of music but I was brainwashed from rock and rap. If you want to hear more of me being bezerk then tune into M.A.A.D City Rockstar on Friday's at 6p.m.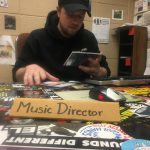 Brian Bingaman
My name is Brian Bingaman, or DJ Bing. I like to listen to all things rock, from alternative, to punk, to metal. I also enjoy watching and talking about sports, mainly Philadelphia sports. I have been with the station for all my four years    DJ Bing's show "Don't Panic!" is a rock theme show themed around alternative sounds and the band Panic! At the Disco. The show will play alternative, punk, pop punk, metal, and other assorted songs if there is a theme to that week's show. There are also segments on the show like "The Weird Corner" and "Woman Crush Wednesday, Even Though it's Tuesday".  DJ Bing's show "The PHL" is a major sports themed show with a main focus on Philadelphia sports. He talks about scores, stats, and news around the major leagues like the NHL, NFL, MLB, and NBA. The second half of his show is based on all things Flyers, Eagles, Phillies, and Sixers.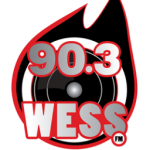 Matthew FisherHello, my name is Matthew Fisher and I am twenty three years of age and I am a senior here at the school.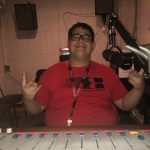 Stephen Diloreto
My name is Stephen DiLoreto. Also known as DJ Indigo. I am a sophomore at ESU majoring in communications with a concentration in broadcasting. I'm from Smithtown, New York which is right on Long Island. I joined WESS during the Spring 2018 semester and became a DJ in the Fall 2018 semester. WESS since has been the greatest part about my college experience so far and I couldn't be more grateful to be a part of such a great radio station. My hobbies include video games, Netflix, and making new and having friends. Tune into "Over The Rainbow" Tuesdays at 8pm!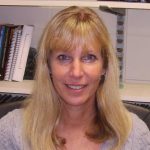 Shala E. Davis
A faculty member in the Department of Exercise Science and avid Runner. Hosts the show Healthy Warriors on Wednesday at 12pm!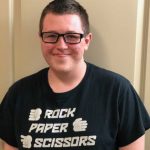 Erik Darling
I am a Computer Science and Computer Security dual major. Along with WESS I am on the esports team currently for Hearthstone. I am a huge comic book fan and love both Marvel and DC universes. You can catch me hosting "The Treehouse" as DJ Squirrel. The Treehouse is a show that basically is just whatever I'm thinking about but generally music based, one could expect to hear music ranging from the classics to pop to alternative music.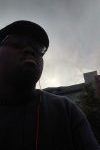 Yomi Adrien
This is the Spotlight, with DJ Switch, because every spotlight needs a switch. When you tune in, you're going to be listening to some of the most eclectic music one can combine within an auditory session. When you're not listening to music, you're listening to some of the most creative individuals discuss the fields that they love. If you're interested in having your craft "spotlighted", contact me @ aaderin@live.esu.edu or Instagram: @ yomi_thehomie and I'll contact you accordingly.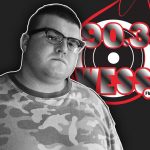 Clark EatonHey this is DJ Clark Eaton a DJ here and a sports commentator at WESS 90.3 East Stroudsburg University, East Stroudsburg Pennsylvania I host the AXC Wrestling Podcast along with my co-host DJ Adam Bomb Wednesdays at 3 pm, Born at Pocono Medical Center I am not new to this area as I have lived close to area since I was born in 1998, since then I have won 3 titles as a student coach/manager at Delaware Valley high school, I am majoring at DMT at East Stroudsburg University and hope to be sportscaster in the professional leagues one day!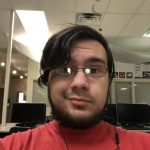 Sean Chandler Hello, my name is Sean Chandler. I'm a Junior, here at East Stroudsburg University. My major is Graphic Design in the DMET department. As you know, I'm also the host for the show "Games and Brains" and my DJ name is Dr. Gamer.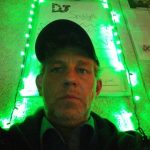 Brian Kaelin My name is Brian Kaelin.
My show is called "Whatever I Want", live on Saturday nights from 7 – 10 pm. I am 47 years old & a sophomore @ ESU. I joined WESS in the Spring 2018 semester. I am currently an undeclared student taking DMET (Digital Media Technology) & Communications courses. I worked at Sam Goody, Tower Records, Blockbuster Video & used to listen to WLIR when all of the fore mentioned businesses still existed. I have many friends that work/have worked in the music industry (including an owner of a record label), which all helped me find & enjoy many different genres of music. My show consists of music I have heard over the past 4 & 1/2 + decades. I will be playing Alternative, Blues, Classical, Dance, Jazz, Pop, Rock & World, as well as Soundtracks, Hidden Tracks & Bonus tracks, Covers & Mixes, as well as making up little categories such as "Sounds Like" as we go. I will be trying to share all I've picked over these years, as well as any new stuff that I add to my collection from various DJs, movies, TV shows, of course, Radio stations & friends over my time here.All requests are welcome, especially if it's something I don't know or haven't covered yet.