If you would like to become a sponsor for 90.3 WESS, please contact our Promotions Director, Matthew Fisher. His email address is mfisher20@live.esu.edu.
We'd like to thank our current sponsors: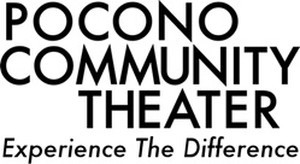 88 South Courtland Street
East Stroudsburg, PA
570-421-6684
info@poconocommunitytheater.org
The Pocono Community Theater™ is a three screen movie theater located in East Stroudsburg PA. The organization is committed to serving the surrounding communities with a wide variety of independent and art films offering a unique cinematic experience that enlivens the human spirit, and promotes learning. Stages in two of the three theaters offer students and community members a recital hall and venue for other theatrical experiences including play readings and live performances. Committed to the visual arts, the Pocono Community Theater™ offers an art space dedicated to fostering creativity and art excellence by providing exhibition space to new as well as established artists working in the visual arts.