Artist Sybil Kempson to Present Intuitive Research Workshop at ESU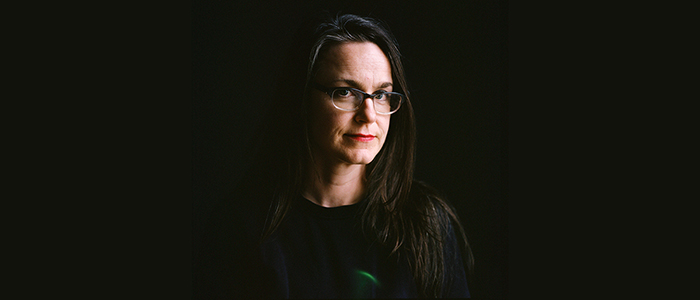 Posted by: Elizabeth Richardson on February 13, 2020, No Comments
Artist Sybil Kempson will present an Intuitive Research Workshop for creatives in all media; visual and performing artists, writers and composers on Tuesday, March 3 from 5-8 p.m. at East Stroudsburg University's Kemp Library, 160 Smith Street, East Stroudsburg.
Ideas to be considered include: What is your relationship to your research? Does it feel like work? Drudgery even? Do you get stuck? Do you get bored? Is it, for you, a necessary evil? Are you using the wrong side of your brain?
"This workshop takes place in the library, reconnecting us in a creative way with our precious public collections of physical books," Kempson said. "Here we surf the pathways of chance and swim in the currents of the collective unconscious, for the purpose of gathering source material that will stimulate our minds and reinvigorate our projects already in-process."
Registration for the workshop, sponsored by ESU's art+design department, is open to all creatives. There is a $15 fee for non-ESU participants. To register for the workshop, or for more information about the event, email esuarts@esu.edu.
A recipient of a 2018 PEN/Laura Pels International Foundation for Theater Award for American Playwright at Mid-Career, Kempson began developing her own pieces at Little Theater and Dixon Place at the turn of the millennium. Her plays have been presented in the United States, Germany, and Norway.
Kempson created the 7 Daughters of Eve Thtr. & Perf. Co. in 2015 at the Martin E. Segal Center at the City University of New York. The company's inaugural production, Let Us Now Praise Susan Sontag, premiered at Abrons Arts Center in NYC the same year.
12 Shouts to the Ten Forgotten Heavens, a three-year cycle of rituals for the Whitney Museum of American Art, began on the vernal equinox in March 2016, and recurred on every solstice and equinox through December 2018. Other recent projects include the 2018 productions of True Pearl, a new opera with David Lang for the Isabella Stewart Gardner Museum in Boston, and Sasquatch Rituals at The Kitchen in NYC.
The workshop is supported in part by the Pennsylvania Council on the Arts, a state agency funded by the Commonwealth of Pennsylvania and the National Endowment for the Arts, a federal agency.
---
---