Distinguished Professor – Dr. Caroline Kuchinski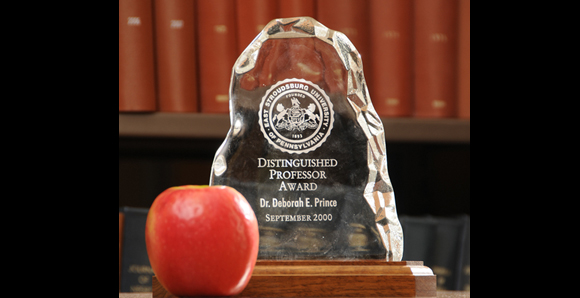 Posted by: admin on September 3, 2014, No Comments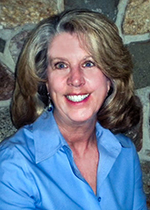 Caroline Kuchinski, Ph.D., professor of physical education, earned both her Bachelor of Science degree in health and physical education and her master's degree in health education from ESU, and her doctorate in human development: instructional leadership from Marywood University, Scranton, Pa.
Currently, Dr. Kuchinski is a professor in the physical education teacher education department and remains committed to coordinating ESU's graduate program in health and physical education and the undergraduate professional development school (PDS) program for physical education.
From 1992 to 1996, Dr. Kuchinski served the university as an instructor in the department of movement activities and lifetime fitness, director of intramurals, aquatics, and recreation, and two years as department chair for movement activities and lifetime fitness. Prior to her position at ESU, she taught health and physical education collectively at Tamaqua and Stroudsburg Area School Districts for 11 years.
Dr. Kuchinski has taught over 10 undergraduate courses and six graduate level courses for the physical education department. The courses have a common template that requires students to use critical thinking skills to research and analyze best practices in physical education.
Dr. Kuchinski has presented at the state, district, national and international levels on subjects such as the spectrum of teaching styles, interview strategies, curriculum mapping and assessment. She has also authored several publications related to curriculum development and assessment.
At the regional and state levels, Dr. Kuchinski is an active member and leader for both the Eastern District Association (EDA) of the American Alliance of Health, Physical Education, Recreation and Dance and the Pennsylvania State Association for Health, Physical Education, Recreation, and Dance (PSAHPERD). At the EDA level, she has served as Council for Services Representative for Pennsylvania. For PSAHPERD she has been as an executive board member for more than 20 years. She has held positions with PSAHPERD such as vice president of the Physical Education Division, Eastern District Association Council for Services Liaison for Pennsylvania, adviser of the Future Professionals Division, president of the Monroe-Pike Counties Association, and is currently chair of the Professional Preparation and Certification Division. Dr. Kuchinski's devotion to the field of health and physical education has earned her various honors including the EDA for AAHPERD Profession Honor award for Physical Education in 2010, PSAHPERD Professional Honor Award in 2004, the Ethel Encke service award in 2010, the Outstanding Teacher of the Year at the University Level in 2011 and the 2012 Cottrell Leadership Award.
On the national level, Dr. Kuchinski works with the National Association for Sport and Physical Education (NASPE) as an accreditation reviewer for both initial and advanced programs. Dr. Kuchinski is an active member of the Pennsylvania Department of Education, specifically as an author and reviewer for the Standard-Align System Physical Education document and the new Teacher Effectiveness Evaluation System. She has been a lead instructor of five one-week summer Governor's Institutes for the Pennsylvania Department of Education. In addition, Dr. Kuchinski has worked as a consultant for several Pennsylvania school districts to design K-12 physical education standards-based curriculum. At the community level, Dr. Kuchinski has involved families and children with the ESU Aqua Tot Learn to Swim Program for 22 years.
---
---