Distinguished Professor – Dr. David Rheinheimer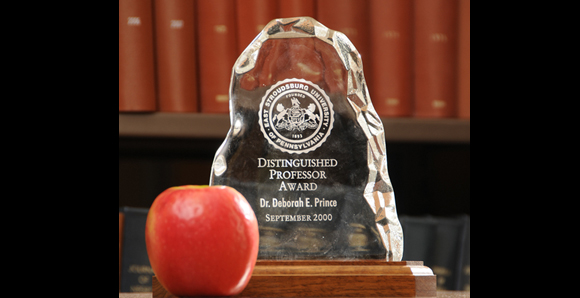 Posted by: admin on September 1, 2009, No Comments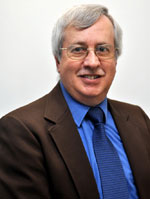 East Stroudsburg University bestows its highest faculty honor, the Distinguished Professor Award, upon Dr. David Rheinheimer for his devotion to establishing tutoring as a profession, his excellence in scholarship, and his willingness to lend his expertise in research design and statistical analysis to numerous colleagues and graduate students.
Since 1979 Dr. Rheinheimer has overseen the development of the tutoring center at ESU to its current incarnation as a University-Wide Tutorial Program, staffed by both professional and student tutors and available to all students who seek to improve their academic standing. Dr. Rheinheimer spearheaded the establishment of the National Tutoring Association, the first organization of its kind that recognized college-level tutoring as a profession. He served as the Association's first President and organized its first conference. In 2008, he was invited to a successor organization, the Association for the Tutoring Profession, as the invited guest speaker.
Through his assistance to and collaboration with faculty colleges, Dr. Rheinheimer has co-authored and published many articles in referred journals and presented papers at numerous academic conferences. In addition to these collaborations, he has served as a consultant for area schools and businesses and has volunteered statistical analysis and research advice to over fifty other ESU faculty, staff, and students.
Dr. Rheinheimer earned his B.S. in Physics at Drexel University, his M.S. in Biology at East Stroudsburg University, his M.S. in Statistics and his Ed.D. in Educational Statistics and Measurement at Rutgers University. He teaches undergraduate and graduate courses in intermediate algebra, research, and statistics for the departments of Mathematics, Health, and Professional and Secondary Education at ESU. He is a member of the doctoral faculty at IUP and serves on dissertation committees for students in the joint ESU-IUP program in Educational Leadership. As a member of the Department of Academic Enrichment and Learning, Dr. Rheinheimer has demonstrated a commitment for over thirty years to the mission to provide opportunities and support for students who want to improve their academic achievement; who are potentially at risk academically; or who may face institutional and attitudinal barriers to success.
Dr. Rheinheimer retired from ESU in 2013 and was awarded Professor Emeritus status.
---
---