Distinguished Professor – Dr. John Hauth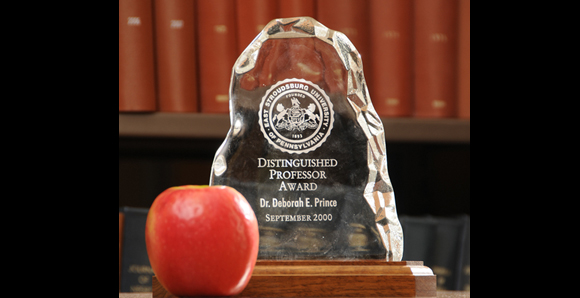 Posted by: admin on September 1, 2010, No Comments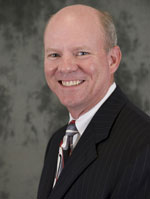 East Stroudsburg University bestows its highest faculty honor, the Distinguished Professor Award, upon Dr. John M. Hauth for his contributions to teaching, service and scholarship.
Dr. Hauth has made significant leadership contributions to the discipline of athletic training at East Stroudsburg University and to the field on a state, regional, and national level. He has served as president of the Pennsylvania Athletic Trainers' Society and has provided testimonial before the Pennsylvania Legislature regarding licensure for the profession in the Commonwealth. Dr. Hauth is a leader and active member of the National Athletic Trainers' Association (NATA), serving as program director and conference chair for its biennial Athletic Training Educators' Conferences, as well as the NATA Executive Committee on Education.
Dr. Hauth's publications include co-authored articles in the Journal of Sports Medicine and Physical Fitness, the Journal of Athletic Training Supplement, and Medicine and Science in Sports and Exercise. Dr. Hauth has made dozens of conference and workshop presentations. His scholarly research includes studies on sports injury prevention; sports injuries related to specific sports including football, swimming, skiing; special topics related to children at summer sports camps and women athletes in high school and college; and sexual harassment issues in the field of athletic training. He has helped the university obtain more than $400,000 in grants.
As a clinician-scholar, Dr. Hauth has been recognized for his evidence-based approach to practice and service to thousands of high school, college and recreational athletes. He received the "Varsity S Award" for his outstanding contributions to the ESU Athletic Program in his first year of service in 1985. In 2009, he was inducted in the Pennsylvania Athletic Trainers' Hall of Fame. Dr. Hauth remains clinically active having recently served as the Supervisor of Athletic Training Services for Track and Field Events at the 2010 XXI Central American and Caribbean Games in Mayaguez, Puerto Rico.
At East Stroudsburg University, Dr. Hauth played a major role in the 2005 reorganization of the ESU academic departments that focus on athletic training, movement studies, exercise science, sports management and physical education. That reorganization enhanced the university's national reputation in the disciplines related to exercise and poised ESU to develop new programs for the new millennium. Formerly chair of the Movement Studies and Exercise Science Department, Dr. Hauth now chairs the Athletic Training Department, which in addition to a CAATE-accredited undergraduate program, has also developed an advanced clinical practice Master of Science program in athletic training.
Dr. Hauth has played multiple leadership roles in the larger university community, including elected officer of ESU APSCUF, chair of the University-Wide General Education Committee, member of the Retention Committee and numerous other university committees, task forces, and initiatives. Dr. Hauth is a tireless advocate for transplant and organ donation.
Dr. Hauth received his undergraduate degree from ESU in 1983, a master of science from the University of Arizona, and a doctorate in education from the University of Sarasota.
---
---