Distinguished Professor – Dr. S. Elaine Rogers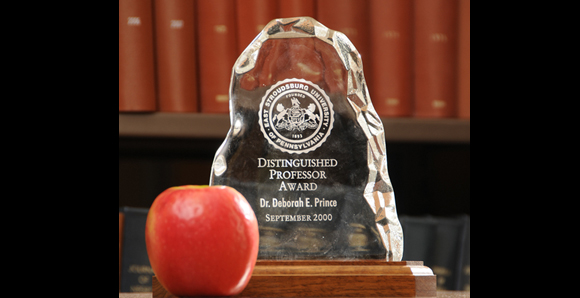 Posted by: admin on September 3, 2014, No Comments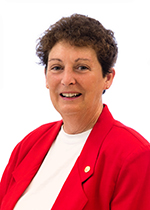 S. Elaine Rogers, D.Ed., chair and professor of recreation services management, has been a faculty member at ESU since 1978. She earned her bachelor's degree from North Georgia College, her Master of Science in education from Northern Illinois University, her doctor of education from the University of Oregon and another Master of Science from East Stroudsburg University.
Upon her arrival on campus 36 years ago, Dr. Rogers helped develop the initial curriculum for what was then the recreation and leisure services department. She has had the privilege of teaching every graduate from the program, which amounts to more than 900 students. She spent 23 years as the department chair, and from 1978-91 served as the property coordinator for Stony Acres, a 119-acre outdoor recreation area and wildlife sanctuary owned by ESU's students. During her time at ESU, Dr. Rogers has taught 15 different courses and supervised three fieldwork courses and more than two dozen service learning projects. In addition, she has served as the department's coordinator for the university's outdoor recreation and park management career specialty area since 1978.
Dr. Rogers has been a member of many committees, both at ESU and in the local community. She is currently a board member for the Monroe County Open Space Advisory Board of the Monroe County Planning Commission and is a life member in the Kettle Creek Environmental Education Center. At ESU, she has served on search and screen committees, the curriculum committee, facilities committees, promotions committees and the Intercollegiate Athletics Committee.
Service to the National Park Service by Dr. Rogers is extensive. She was selected by the National Parks Conservation Association (NPCA) to participate in a grant-funded park watcher and legislative conference in Washington, D.C. and was chosen to work on the National Park System Plan. Dr. Rogers' consulting work extends from schools and youth camps to municipalities and private community associations. Her dedication to professional associations includes being a founding and life member of the National Association for Interpretation for which she served on two national conference planning committees.
The published works of Dr. Rogers have appeared in national and state professional journals and newsletters on topics of professionalism, recreation areas and facilities, and environmental education. She received a national writing award for an article that appeared in Camping Magazine.
Dr. Rogers' honors include having won the 2014 Rose Schoch Award from the Kettle Creek Environmental Fund and the superintendent's award of appreciation for service on the Citizens Advisory Commission, Delaware Water Gap National Recreation Area and National Park Service. In 2010, she was selected as one of the Top 100 Park and Recreation Leaders in Pennsylvania by the Pennsylvania Recreation and Park Society and the secretary for Pennsylvania's Department of Conservation and Natural Resources.
---
---