Dr. Anthony Drago Named PSAC's Nominee for NCAA DII Faculty Mentor Award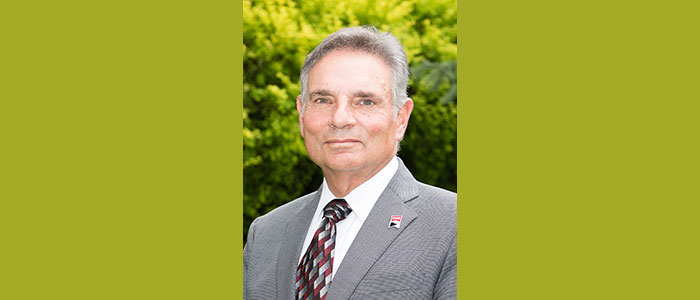 Posted by: Elizabeth Richardson on January 12, 2021, No Comments
East Stroudsburg University's Dr. Anthony L. Drago has been named the Pennsylvania State Athletic Conference's nominee for the 2020 Dr. Dave Pariser Faculty Mentor Award. Dr. Drago is a Distinguished Professor of Psychology, the Psychology Department Chair, a Licensed Psychologist and the ESU Football Academic Faculty Mentor.
The Dr. Dave Pariser Faculty Mentor Award, named after a Bellarmine physical therapy professor who passed away in 2013, recognizes faculty members at NCAA Division II institutions for their dedication to supporting and mentoring student-athletes, as well as their commitment to Division II student-athletes' lifelong learning, competition and well-being.
Dr. Drago was selected as ESU football's academic faculty mentor in 2019 and has represented the NCAA Division II core values of learning, passion, service, resourcefulness, sportsmanship, and balance through assisting and advocating for members of the football program. He works actively with ESU football and has become an important member of the program.
Prior to COVID-19, Dr. Drago regularly attended team practices to establish relationships with each team member. He was also active at home games, attended weekly team meetings, encouraged players through ways of mentoring regarding course scheduling, learning strategies and life skills. He has spent many hours advising student-athletes on academic matters and mentored them to support success in the classroom and on the playing field. He also works closely with ESU's two associate athletic directors to ensure that all NCAA, PSAC, and institutional rules and regulations are met regarding academic and athletic eligibility requirements.
Dr. Drago has been a faculty member at ESU since 1992 and in his 28 years of service, he has demonstrated a student-first approach. As a student, he earned his undergraduate degree from ESU, and has a commitment to the University and its mission. He is committed to working with student-athletes so that they can achieve their potential both personally and professionally.
Also considered for recognition was Dr. Richard Clark, a Professor and Department Chair of Earth Sciences at Millersville University.
The winner of the award is selected by the NCAA Division II SAAC and will be honored during the 2022 NCAA Convention in Indianapolis.
About the PSAC
Headquartered in Lock Haven, Pennsylvania, the Pennsylvania State Athletic Conference is an NCAA Division II Conference comprised of 18 institutions in Pennsylvania and West Virginia. The member institutions are Bloomsburg University, California University of Pennsylvania, Clarion University, East Stroudsburg University, Edinboro University, Gannon University, Indiana University of Pennsylvania, Kutztown University, Lock Haven University, Mansfield University, Mercyhurst University, Millersville University, The University of Pittsburgh at Johnstown, Seton Hill University, Shepherd University, Shippensburg University, Slippery Rock University and West Chester University.
---
---