Distinguished Professor – Dr. Constantinos Christofides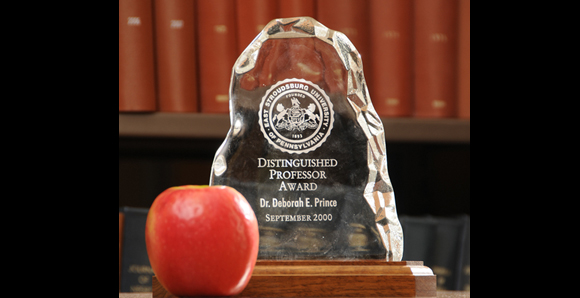 Posted by: admin on September 1, 2005, No Comments
East Stroudsburg University bestows its highest honor, the Distinguished Professor Award, upon Dr. Constantinos Christofides for his excellence in teaching business management and economics for over 35 years.
Dr. Christofides played an integral part in the creation of the Department of Economics in 1973. He was also instrumental in creating the concentration in Management, which later became a major. He established the Economics Club and eventually expanded it to an Economics/Management Club to include all majors in the department. His application to Omicron Delta Epsilon, the International Honor Society in Economics, was successful in establishing the Alpha Chi chapter on campus. He is a co-founder of E-News, the student-oriented economics newsletter that allows students to write on business and economics topics while learning basic research skills. E-News is issued twice a semester and has become very popular on campus and within the wider community. With other members of his department, Dr. Christofides formed BERG, the Business Economics Research Group of ESU. This group has received over $400,000 in grants and has completed research projects for ESU, local economic planning groups, the state government, and such prestigious organizations as the Brookings Institute and the National Education Association.
Dr. Christofides served as the elected chair of the Department of Business Management and Economics from 2005 to 2008. He currently is a faculty member in the re-formed Department of Economics. He is a member of the American Economic Association, the National Association for Business Economics, and the Association of University Business and Economic Research.
Dr. Christofides received his B.S. from Rider College, and his M.S. and PhD. in Economics from Lehigh University.
Dr. Christofides retired from ESU in 2013 and was awarded Professor Emeritus status.
---
---