Distinguished Professor – Dr. Donald Bortz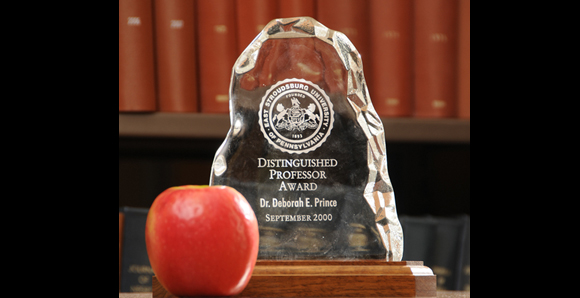 Posted by: admin on January 1, 2001, No Comments
East Stroudsburg University bestows its highest faculty honor, the Distinguished Professor Award, upon Dr. Donald R. Bortz, for his exemplary and outstanding service to the university and his commitment to the teaching of professional and secondary education.
Having been a teacher as well as an elementary school principal, Dr. Bortz began his career at ESU in 1966 as the Director of the Campus Learning Center and the Educational Development Center.  Subsequently, he joined the Department of Professional and Secondary Education, serving as both teaching faculty and chair.
Dr. Bortz has served on or chaired numerous ESU committees including NCATE Task Force III, the Strategic Planning Enrollment Committee, and Outcomes Based Assessment.  In addition, he is responsible for initiating and coordinating the Teacher Recruitment Day, a program that connected hundreds of ESU teacher education students with prospective school districts.  Dr. Bortz served for ten years as the Coordinator of International Study Exchanges for students and faculty.  This effort facilitated exchanges with educators from England, Egypt, Switzerland, and Austria.  During his tenure as program coordinator, Dr. Bortz developed and taught PSED 503:  Comparative Education Abroad.  These initiatives served to bring a new global dimension to professional education programs.  Dr. Bortz has contributed to the university community in multiple arenas and has provided a legacy of professionalism, service, and dedication to quality education.
Dr. Bortz received his B.A. from Moravian College and his D.Ed. from Lehigh University. 
Dr. Bortz retired from ESU in 2001 and was awarded Professor Emeritus status.
---
---