Distinguished Professor – Dr. Germain Francois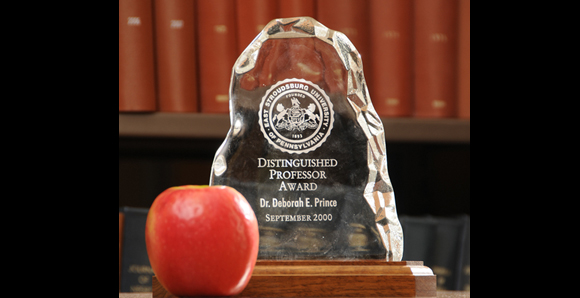 Posted by: admin on January 1, 2003, No Comments
East Stroudsburg University bestows its highest faculty honor, the Distinguished Professor Award, upon Dr. Germain E. Francois for his commitment to educational opportunity for all students and his contribution to research in the field of developmental education.
Dr. Francois entered the United States from Haiti as a teenager. In 1979 Dr. Francois was appointed an Assistant Professor at ESU and became the Assistant Director of the Center for Educational Opportunity Program (Act 101) and coordinator of the Summer Intensive Study Program. In 1983, in addition to these duties, he became Director of the newly created Learning Center. For seven years, he organized an advising center and coordinated advising for students who had not declared a major. He continues to meet with and advise university students who have cumulative grade point averages below 2.00. Dr. Francois' "tough-love" approach provides students with options and a program to follow in order to achieve academic success.
Dr. Francois has contributed to the field of developmental education through his extensive research activities. Specifically he has examined the academic success and retention of adult (non-traditional) students and that of students who enter the university with undeclared majors. Additionally, he continues to conduct studies on the impact of self-efficacy, self-concept, and self-regulation variables on student persistence, retention, and graduation. Dr. Francois has demonstrated his commitment to educational opportunity beyond academia by creating a tutoring/mentoring program for elementary, intermediate, and high school students in the Lehigh Valley called Project Excel or Ulami (meaning success) and by serving on the Governing Board of Big Brothers/Big Sisters of the Lehigh Valley for over 15 years.He is currently serving as a mentor for the William Allen High School's mentoring program in Allentown, PA.
Dr. Francois earned an A.B. degree in political science and an Ed.M. degree in education from Tufts University, and a Ph.D. in professional higher education administration from the University of Connecticut.
---
---