Distinguished Professor – Dr. James Leiding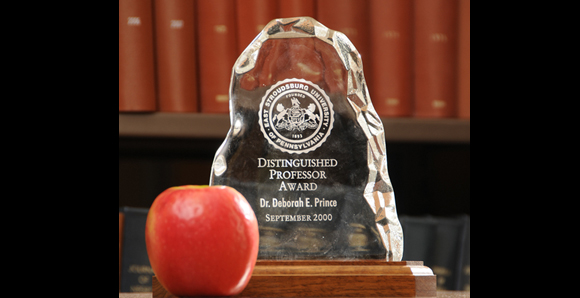 Posted by: admin on January 1, 2000, No Comments
East Stroudsburg University bestows its highest faculty honor, the Distinguished Professor Award, upon Dr. James H. Leiding for his 32 years of outstanding service to students, faculty, and the campus and commonwealth communities.
Dedicated to faculty involvement in governance, Dr. Leiding's role in ESU's Association of Pennsylvania State College and University Faculties (APSCUF) is unequalled, through his work on the local Executive Council, Meet and Discuss Team, and many committees and boards. At the state level, Dr. Leiding servced as Delegate to the Legislative Assembly, served on statewide Meet and Discuss and the Esecutive Board, and chaired the faculty Health and Welfare Trustees.
Dr. Leiding was instrumental in devising the Sociology major and department at ESU and served as its chair until his retirement in 2003. He conducted numerous world wide study courses, taking students to six different continents, and was the coordinator of the International Evening program. Serving on the ESU Foundation Board, Dr. Leiding created an annual fundraising drive linked to sales at his Christmans tree farm. He has been an active participant in many community initiatives including the White House Conference for Youth and Children, Planned Parenthood, YMCA Board of Directors, and the Eldred Township Open Spaces program.
Dr. Leiding received his B.S. from Concordia Teachers College, his M.A. from Western Reserve, and his Ph.D. from Ball State University.
Dr. Leiding retired from ESU in 2002 and was awarded Professor Emeritus status.
---
---