Distinguished Professor – Dr. Joseph Ashcroft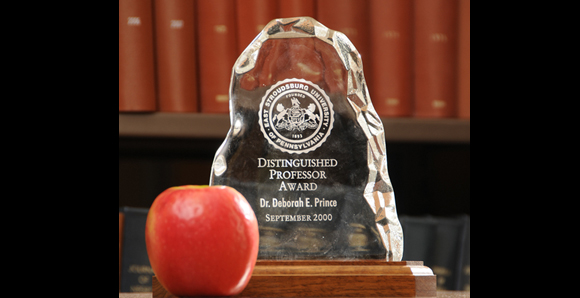 Posted by: admin on January 1, 2001, No Comments
East Stroudsburg University bestows its highest faculty honor, the Distinguished Professor Award, upon Dr. Joseph Ashcroft for his scholarly achievements in the field of communication studies and media ecology and for his active participation and leadership role in discussion and debates about university initiatives.
Dr. Ashcroft has multiple scholarly presentations at national and international conferences as well as publications, including over fifteen published book reviews in the journal Best Sellers.  His scholarly work builds on the insights of Marshall McLuhan and Neil Postman and focuses on the effects that various forms of media have on human consciousness and culture.  His commitment to learning and keeping current with developments in his field is laudable.
Dr. Ashcroft has been an active participant in university-wide discussions and faculty meetings at ESU for over thirty years.  He provides thoughtful commentary, offers critical analyses, and willingly engages in work that helps shape the future of ESU. He has served as department chair of two distinct departments:  the Department of Counseling and Educational Opportunity and the Communication Studies department.  His colleagues respect him for his love of ideas, ability to advance political debates, and leadership role in pertinent discussions about university issues.
Dr. Ashcroft received his B.A. in Philosophy from the University of Scranton, his M.A. in Political Science from East Stroudsburg University, and his Ph.D. in Media Ecology from New York University.  He was initially appointed to the faculty at ESU as the Assistant Director of Upward Bound. In 1984 he joined the faculty of the Department of Communication Studies where he has been an inspiration to students and a model for involvement in campus life.
Dr. Ashcroft retired from ESU in 2013 and was awarded Professor Emeritus status.
---
---