Distinguished Professor – Dr. Patricia McGee Crotty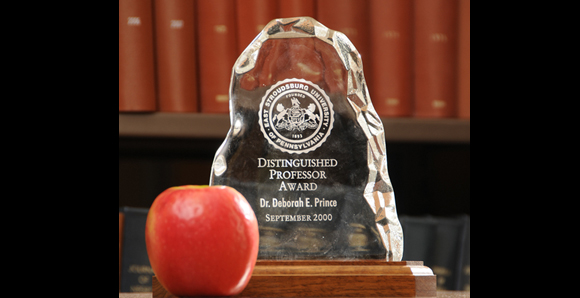 Posted by: admin on January 1, 2001, No Comments
East Stroudsburg University bestows its highest faculty honor, the Distinguished Professor Award, upon Dr. Patricia McGee Crotty for her excellence in research and the teaching of political science. Dr. Crotty has previously been honored by the ESU Alumni Association with the Great Teacher Award and by Women for Awareness with the Woman of Distinction award for faculty.
Dr. Crotty was appointed to the faculty of ESU in 1984. She was the first woman ever to be named to the ESU Political Science department, and has served as the department's chair since 2004. She has participated in teaching abroad programs including one at Oxford University. Her expertise in quantitative research methodology has added an innovative dimension to the offerings of the department. The diversity of Dr. Crotty's research encompasses such topics as public administration, federalism, comparative politics, women's rights, political theory and family law. Her publications include two books, Family Law in the United States: Changing Perspectives and Women and Family Law: Connecting the Public and the Private, and twenty articles and book reviews on topics ranging from pedagogy to federalism.
Dr. Crotty received her B.A. from the College of New Rochelle, her M.A. from Boston College, and her Ph.D. from the State University of New York-Binghamton.
Dr. Crotty retired from ESU in 2010 and was awarded Professor Emeritus status.
---
---