Distinguished Professor – Dr. Philip Briggs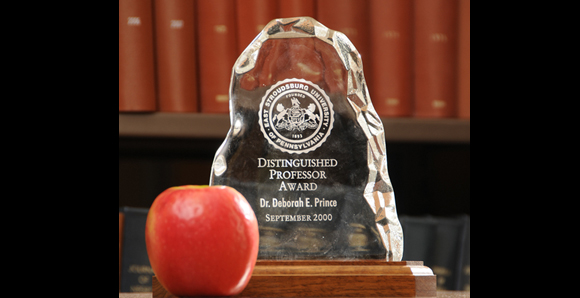 Posted by: admin on January 1, 2000, No Comments
East Stroudsburg University bestows its highest faculty honor, the Distinguished Professor Award, upon Dr. Phillip J. Briggs, for his excellence in research over his thirty year career at ESU.
Dr. Briggs is internationally recognized for his analyses of the development of U.S. foreign policy in a governmental system in which the authority for making such policy is divided between the executive and legislative branches.  His insights into this complex process, published in his book, Making American Foreign Policy, and in some of the nation's most prestigious journals, are valued in both academic and policy making communities.  He has chaired panels and commented at many important conferences and meetings in foreign capitols, and his expertise has been frequently sought by people ranging from book editors to talk-show hosts.  Through his hard work and dedication to advancing the understanding of American foreign policy, he has brought honor both to himself and to East Stroudsburg University.
Dr. Briggs received his B.S. from State University of New York at Oswego and his M.A. and Ph.D. in Political Science from Syracuse University. 
Dr. Briggs retired from ESU in 2000 and was awarded Professor Emeritus status.
---
---