Distinguished Professor – Dr. Richard Amori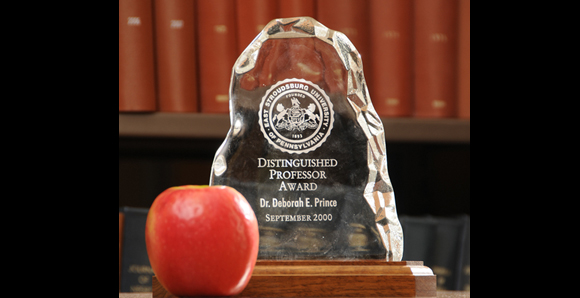 Posted by: admin on September 1, 2006, No Comments
East Stroudsburg University bestows its highest honor, the Distinguished Professor Award, upon Professor Richard D. Amori, for his outstanding contributions in the areas of teaching, scholarship, and service.
First employed by ESU in 1972, Prof. Amori played a leading role in creating the B.S. and M.S. degrees in Computer Science.  As Chair of the Department, he was also instrumental in creating a new type of degree in the field, a B.S. in Computer Security.  Because of the department's innovative programs, ESU has been named a National Center of Academic Excellence in Information Assurance Education by the U.S. National Security Agency and the Department of Homeland Security.
Prof. Amori has taught forty-five different courses in mathematics and computer science at ESU, advised undergraduate and graduate students, and has supervised over thirty-five graduate theses.  Prof. Amori has received more than sixty sponsored research grants totaling more than $5.3 million.  He has published in prestigious journals and proceedings in his field and served on a number of industry and government task forces.  He has served as a consultant to businesses and organizations including Lockheed Martin, Unisys, the U.S. Navy, and the U.S. Environmental Protection Agency, among others.
In addition to serving on dozens of committees and task forces at ESU, Prof. Amori has provided exceptional service in the community, including holding the position of Chair of the Board of Directors at Pocono Medical Center.
Prior to coming to ESU, Prof. Amori served as an officer in the U.S. Navy and as a Research Scientist at Bell Labs, General Electric, and Honeywell.  He holds two Masters Degrees, one in Mathematics from Bucknell University and the other in Computer Science from the Courant Institute of New York University.
Dr. Amori retired from ESU in 2008 and was awarded Professor Emeritus Status
---
---