Distinguished Professor – Dr. Robert Miller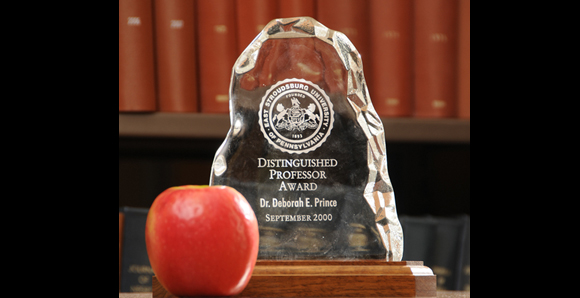 Posted by: admin on January 1, 2002, No Comments
East Stroudsburg University bestows its highest faculty honor, the Distinguished Professor Award, upon Dr. Robert Miller for his excellent teaching and his personal and professional contributions to the cultural richness of the university and the surrounding region.
Dr. Miller, who has a Doctor of Musical Arts in Piano from the Peabody Conservatory, joined the faculty in 1977. In addition to his fine teaching, he has established a distinguished reputation as a pianist, having appeared in numerous solo and chamber music performances throughout the United States, Canada, Europe, and Asia. He has recorded for National Public Radio, the Canadian Broadcasting Company, and Educo Records, including numerous piano concertos with the World Youth Symphony Orchestra at the Interlochen Center for the Arts, where he was on the piano faculty and served as Van Cliburn's rehearsal pianist. He has performed several times in solo and chamber music concerts at the Weill Recital Hall at Carnegie Hall, including a performance in January 2002. In May 1998 and in May 2002 he appeared as guest artist with the New York Philharmonic Ensembles at Merkin Hall. He is the founder of ESU's Carter Chamber Music Series, which, every semester since 1993, has been bringing to campus musicians from such renowned organizations as the New Jersey Symphony, the New York Philharmonic, the Pennsylvania Sinfonia, and the Chicago Lyric Opera. As the series Artistic Director, Dr. Miller joins the performances as concert pianist.
For his exemplary teaching, his contributions to the cultural life of the university, and the extraordinary accolades that his talent and hard work have brought to ESU Dr. Robert Miller is awarded Distinguished Professor.
Dr. Miller received his B.M. from the University of Michigan, his M.M. from the Peabody Conservatory of Music, and his D.M.A. from the Peabody Institute of Johns Hopkins University.
Dr. Miller retired from ESU in 2011 and was awarded Professor Emeritus status.
---
---