East Stroudsburg University Alumni Association set to Celebrate Holidays in Bethlehem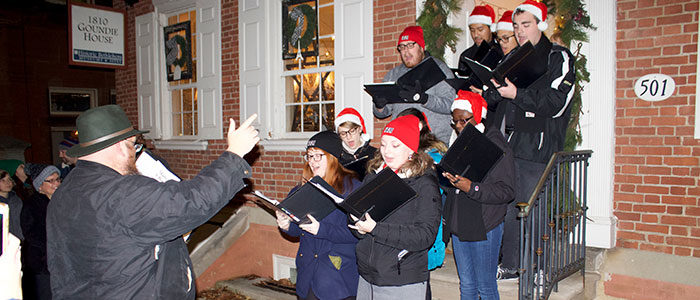 Posted by: Elizabeth Richardson on November 23, 2021, No Comments
The Lehigh Valley chapter of the East Stroudsburg University Alumni Association will participate in Holidays in Bethlehem.
The event will be held at the Historic Hotel Bethlehem, 497 Main Street, Bethlehem, from 6-8 p.m on December 2. Prior to the event, at 5:30 p.m., ESU's choir will perform at the Downtown Bethlehem Association's Annual Live Advent Calendar at the 1810 Goundie House.
Registration for the Holidays in Bethlehem event is $15 per person and includes soft drinks and light hors d'oeuvres.
For more information and to register visit esualumni.org/Holidays2021.
---
---