East Stroudsburg University Foundation Receives Grant from Weiler Family Foundation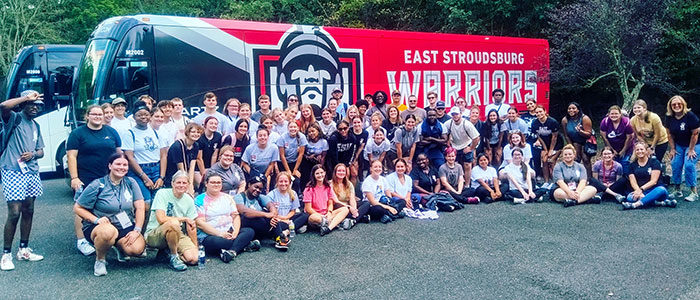 Posted by: Elizabeth Richardson on September 22, 2022, No Comments
The East Stroudsburg University Foundation is pleased to announce it has received a $40,163.55 grant from the Weiler Family Foundation, based in Cresco, Pa. These funds will support ESU's College of Education Residential Experience at Lenape Hall (REAL).
The program began during the 2021-2022 academic year and provides inclusive support to all College of Education students. The goal of the COE residential college is to embrace student needs and provide meaningful interactive opportunities between faculty, staff, and students to ensure success for all.
The Weiler Family Foundation's grant will allow for the creation of more student-centered opportunities with increased engagement that will empower students to connect to campus, their peers, faculty, staff, and the local educational community.
"Having the opportunity to partner with the Weiler Family Foundation is providing a plethora of supports for our College of Education students," said Brooke. Langan, Ed.D, dean of the College of Education. "The residential college model engages students academically, professionally, and socially. Grant funding from Weiler allows us to support our students holistically from the moment they step on campus through programs that acclimate them to college life and to find success throughout their time at ESU and into their professional careers."
The Weiler Family Foundation awards annual grants through a competitive application and review process.
For more information about the COE residential college program, contact Dr. Langan at 570-422-3619 or by email at blangan1@esu.edu.
---
---