ESU Announces Virtual Exhibits, Events For Madelon Powers Gallery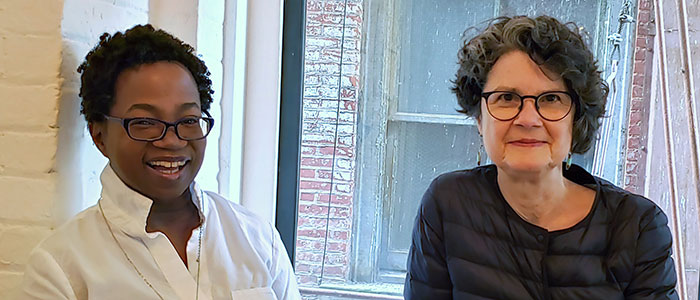 Posted by: admin on November 3, 2020, No Comments
East Stroudsburg University's art + design department has announced specific details about two dynamic virtual events that will take place through May 2021 as well as providing a glimpse at other virtual exhibitions planned for the months ahead.
On Wednesday, November 18, 2020 at 6 p.m., the art + design department will host a virtual presentation by JoAnne McFarland and Sasha Chavchavadze, curators of The Sally Project, a nationally-known, interdisciplinary and community-centered initiative that focuses on using art to activate the public memory of women whose lives have been erased or marginalized. The project gets its name, Sally, from Sarah "Sally" Heming, the mixed-race slave woman who had six children with Thomas Jefferson, one of America's most revered Founding Fathers. The presentation can be viewed on zoom.
Prior to their presentation, McFarland and Chavchavadze are inviting those attending to offer memories, biographies and ideas of women from all walks of life (particularly those who were marginalized for any reason) who have impacted their lives, either personally or through a shared experience. These submissions may be made by visiting the Sally Project Memories page and completing the form. Information will be placed on a card and exhibited with the local and national artists' work to deepen the experience of the Sally Project.
The Sally Project is an online exhibition that has been on virtual display at ESU throughout Fall 2020 and will continue through May 2021. The show features local and national artists, writers, performers, and historians contributed by women, like Hemings, whose lives have often been forgotten. The show was first presented in 2019 in three Brooklyn, N.Y., venues and is expected to travel across the country in 2021.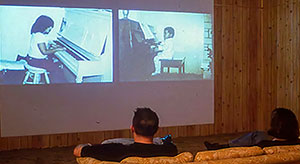 The Madelon Powers Gallery is also hosting a world-renowned video art project called "a small world" by artists Jennifer Zackin and Sanford Biggers. This collaborative work explores the similarities of social class between black and white America. In their project, Zackin and Biggers present their very own childhood silent footage created from super 8 film, capturing their youth from the 1970s, comparing Jewish and African American experiences. For more about this virtual exhibit, visit esu.edu/asmallworld.
Additional shows are currently being planned for the Madelon Powers Gallery and will continue through Spring 2021 including: "Living With Worlds" and an art + design student showcase (November 2020-May 2021); a Campus-Wide Faculty and Staff Art Exhibition Page (February – May 2021); The Inclusion Poster Project (December 2020-May 2021); and, ESU's first Artist in Residence with artist Margaret Cogswell (January – December 2021).
For more information visit ESU's Madelon Powers Gallery.
---
---