ESU Art + Design Department Presents 3D Printing Workshop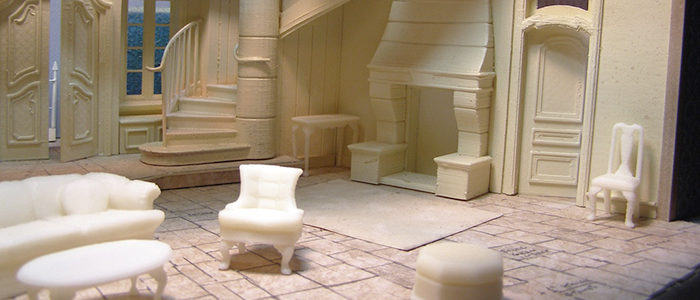 Posted by: admin on February 6, 2015, No Comments
East Stroudsburg University of Pennsylvania welcomes Kacie Hultgren, a theater set designer and 3D printing educator, who will present a workshop, Introduction to 3D Printing and Designing with TinkeCAD, Sunday, March 1 in the G-3D Studio of the Fine and Performing Arts Center.
The workshop, sponsored by the university's Department of Art + Design, will run from 9 a.m. to 11 a.m., and again from 1 p.m. to 3 p.m.
Registration is open to anyone ages 10+. There is a $20 fee to participate in the workshop. ESU students' fee for the workshop is $10.
In the 3D printing world, Hultgren is better known as "Pretty Small Things," where she markets miniature printed furniture and custom scale models. She is a 3D printing educator, producing tutorials for Lynda.com.
As a theater set designer, Hultgren began using 3D printing to make scale prototypes of sets. She has worked on many Broadway shows including The Nance, which won a Tony award for set design.
For more information or to register, email esuarts@esu.edu. When registering, please indicate which session workshop you would like to attend.
---
---