ESU Celebrates National Constitution Day with Presentation on Immigration Policies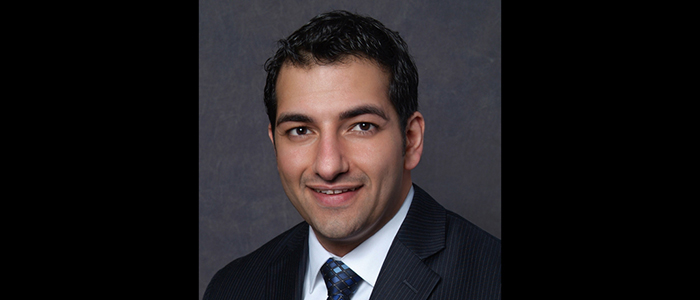 Posted by: Elizabeth Richardson on September 5, 2018, No Comments
The American Democracy Project at East Stroudsburg University of Pennsylvania is sponsoring a Constitution Day event on campus with featured keynote speaker Raymond G. Lahoud, immigration attorney, on Tuesday September 18 at 6 p.m. in the Niedbala Auditorium located inside Warren E. '55 & Sandra Hoeffner Science and Technology Center. Lahoud will present on the legal and constitutional implications of current immigration policies. The presentation is open to the public at no cost.
Lahoud is an attorney with the firm Norris, McLaughlin & Marcus where he is chair of the firm's immigration law practice. He focuses exclusively on the area of immigration law and deportation defense for individuals, families, small to large domestic and multinational businesses and corporations, employers, international employees, investors, students, professors, researchers, skilled professionals, athletes, and entertainers, in every type of immigration or deportation defense matter—whether domestic or foreign. While Lahoud's immigration practice is global in reach, with service to individuals and organizations across the United States and beyond, he is located primarily at the firm's three globally-linked offices in New York, N.Y., Bridgewater, N. J, and Allentown, Pa.
Lahoud has received numerous accolades. He has been awarded the Empire State Pro Bono Counsel Award each year since 2012, has been selected as Lead Counsel, received the Martindale-Hubbell Platinum Client Champion Award, and has been named a Super Lawyers Rising Star, ranked as a Top Rated Immigration Attorney in the New York Metro Area. EB5 Investors, the leading online portal, conference series, and magazine for investors, developers, and EB-5 professionals, has named Lahoud one of the "Top 5 Rising Stars" nationally. He was also named one of the 40 young professionals from the Greater Lehigh Valley as the Lehigh Valley Business 2017 Forty Under 40 for his commitment to business growth, professional excellence, and the community.
Adam McGlynn, Ph.D., associate professor of political science, and Christopher Brooks, Dr. phil., professor of history are co-chairs for this's year American Democracy Project Constitution Day event. For more information contact Dr. McGlynn at 570-422-3271, or email amcglynn@esu.edu, or Dr. Brooks at 570-422-3913, or email cbrooks@esu.edu.
---
---