ESU Jazz Band and Concert Band Presented Fall Concerts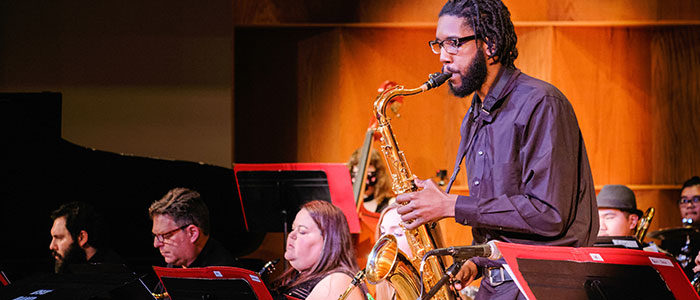 Posted by: Elizabeth Richardson on December 6, 2021, No Comments
East Stroudsburg University's Jazz Band and Concert Band presented their fall concert series this past weekend at the University's Fine and Performing Arts Center.
On Friday night, the Jazz Band performed a concert featuring charts by Joe Zawinul, Thad Jones, Arturo Sandoval, Charles Mingus, Chuck Mangione, and some staples from the Basie Orchestra and Duke Ellington.  
On Sunday afternoon, the Concert Band's performance mixed both holiday favorites and music inspired by different media – art, films, myth, and literature.
---
---