ESU Names Representative Peifer Legislative Fellow for 2012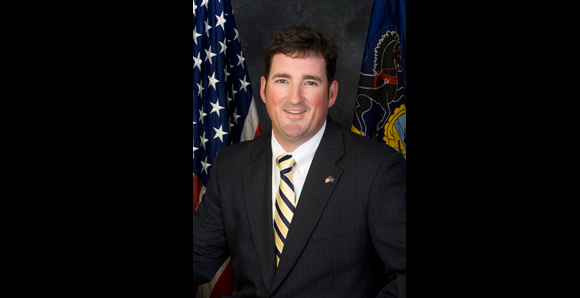 Posted by: admin on September 6, 2012, No Comments
A breakfast honoring East Stroudsburg University's 2012 Legislative Fellow, State Representative Michael T. Peifer (R –139th District), will take place on Friday, September 14, 2012 at 8:30 a.m. on the third floor of the university's Innovation Center, 562  Independence Road, East Stroudsburg, Pa.  President, Dr. Marcia G. Welsh, will introduce Rep. Peifer at a breakfast in his honor.  University faculty, students, staff and special guests from the community will be in attendance.  The Legislative Fellow Program at ESU was established in 1999 to invite a different Pennsylvania state legislator every year to participate in ESU campus and student life on a variety of levels.
The Fellows meet formally and informally with students, faculty and staff throughout the academic year. As part of the program, ESU Legislative Fellows may also request a student intern for a full semester.  The program is co-sponsored by the university administration and the local chapter of the Association of Pennsylvania State College and University Faculties (APSCUF) at ESU.  Fellows are selected by a committee of faculty and administrators and jointly appointed by the university president and the president of APSCUF at the beginning of each calendar year.
Rep. Peifer was first elected to the Pennsylvania House of Representatives in 2007.  From 1999 to 2006 he was the treasurer ofPikeCounty.  Prior to serving Pike County, he was employed by Price Waterhouse LLP as a senior tax consultant/certified public accountant and in 1995 opened his own firm, Michael Peifer, CPA.
Rep. Peifer represents the 139th District on four standing House committees: Appropriations, Finance, Game and Fisheries, and House Republican Policy Committee on Job Creation.
A graduate of Wallenpaupack Area High School, Rep. Peifer earned his undergraduate degree in accounting from Rider College in 1990.  He lives in Greentown,Pa., with his wife, Jen (Teeter), and their three children Corine, Wyatt, and Elijah.  He is the son of Tom and Linda Peifer.
Rep. Peifer is the fourteenth Legislative Fellow named by the university.  Serving previously were:  Sen. John T. Yudichak, of the 14th Senatorial District, 2011; Rep. Mike Carroll, of the 118th Legislative District, 2010; Sen. Robert J. Mellow, of the 22nd Senatorial District, 2009; Sen. Lisa J. Baker, of the 20th Senatorial District, 2008; Rep John J. Siptroth, of the 189th Legislative District, 2007; Sen. Raphael J. Musto of the 14th Senatorial District, 2006;  Rep. Mario Scavello of the 176th Legislative District, 2005; and Sen. Charles D. Lemmond of the 20th Senatorial District, 2004; Rep. Thomas M. Tigue of the 118th Legislative District, 2003; Rep. Craig A. Dally of the 138th Legislative District, 2002; Rep. Richard T. Grucela of the 137th Legislative District, 2001; Sen. Lisa M. Boscola of the 18th Senatorial District, 2000; and, former Rep. Joseph W. Battisto of the 189th Legislative District, was ESU's first Legislative Fellow in 1999.
For more information on the Legislative Fellow Program or the upcoming breakfast, contact Mr. Miguel Barbosa, interim chief of staff, at (570) 422-3545.
---
---