ESU Welcomed Monroe County Businesses to Annual Economic Outlook Summit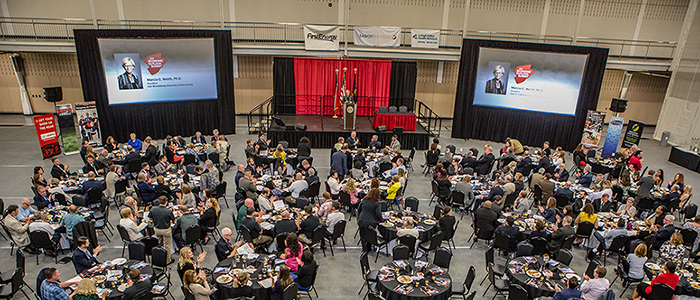 Posted by: Elizabeth Richardson on September 7, 2018, No Comments
In collaboration with East Stroudsburg University of Pennsylvania (ESU), business representatives of Monroe County met at ESU's Mattioli Recreation Center for the sixth annual Economic Outlook Summit on September 7, 2017.
The theme for this year's Summit was "Monroe County: Where are we going? How will we get there?" The program included a Strategic Doing exercise with Ed Morrison, J.D., that allowed participants to address those questions, and an address by Randal Pinkett, Ph.D., about creating an Entrepreneurial Monroe County.
The Economic Outlook Summit provided updates on the Monroe 2030 Action Team Work Plan and the fifth annual Monroe County Economic Scorecard which compares Monroe County to its neighboring counties.
---
---