ESU Welcomes Alumnus to Speak About Overcoming Obstacles, April 1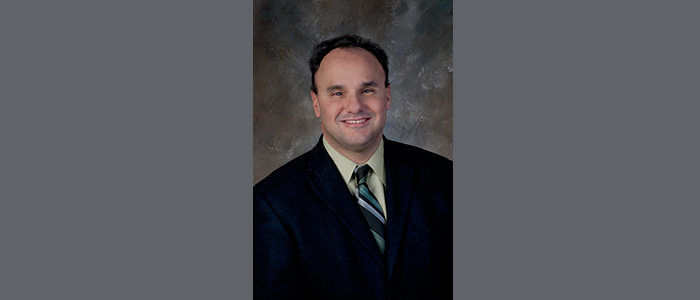 Posted by: admin on March 27, 2015, No Comments
The East Stroudsburg University of Pennsylvania chapter of Delta Alpha Phi Honor Society welcomes David DeNotaris '92, director of blindness and visual services at the office of vocational rehabilitation in Pennsylvania, to Abeloff Center for the Performing Arts on Wednesday, April 1 at 7 p.m.  DeNotaris will be a guest speaker at "Don't Limit Yourself; Invest in Success," an event that motivates individuals who face challenges on their path to success. Delta Alpha Phi is an honor society for students with disabilities in colleges and universities.
DeNotaris was born with a rare eye condition, Retinitis Pigmentosa (RP). When he was only 19, DeNotaris was identified as legally blind.
"My family, educators and coaches provided me with the proper information, philosophy and inspiration for me to overcome the challenge of blindness," he said.
DeNotaris believes his "eyes were closed to help others see their own true potential."
In his position as the director of the bureau of blindness and visual services, DeNotrais is responsible for six district offices, 165 staff and $15 million in yearly budgets and contracts. He is also the author of Feeling Your Way Through Life. After receiving his B.A. from ESU, DeNotaris earned his graduate degree in administration supervision, leadership, training and development from Montclair State University.  Currently, he resides in Hershey, Pa. with his wife and their three children.
This event is open to the public and it is free of charge. For more information, contact Julianne Albiero-Walton, Ed.D., at 570-422-3161 or jalbiero-w@esu.edu.
---
---