Madelon Powers Gallery to Present Artwork from Northampton Community College Faculty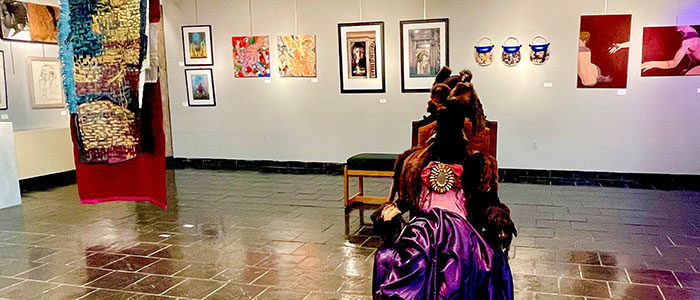 Posted by: Elizabeth Richardson on November 11, 2021, No Comments
East Stroudsburg University's Madelon Powers Gallery will feature a collection of artwork from 21 faculty members from Northampton Community College, November 11-December 15.
Gallery hours are 11 a.m. – 4 p.m., Monday – Friday. The gallery will close Wednesday, November 24 for the Thanksgiving holiday and reopen on Monday, November 29.
A reception for the artists will be held Wednesday, November 17 from 5 – 7 p.m. in the gallery, located in the university's Fine & Performing Arts Center, Normal and Marguerite streets. Both the exhibit and reception are open to the public at no cost.
Faculty members from ESU's art + design department will be exhibiting their work at Northampton Community College's Monroe Campus Art Gallery during the upcoming spring semester. This faculty art exhibition exchange will celebrate the departments' ongoing relationship and affiliations as they work together and partner to promote student success.
For more information about the exhibition or reception, email esuarts@esu.edu or call (570) 422-3694.
---
---