Message from the President on The Passing of Dr. Joseph "Doc" Mattioli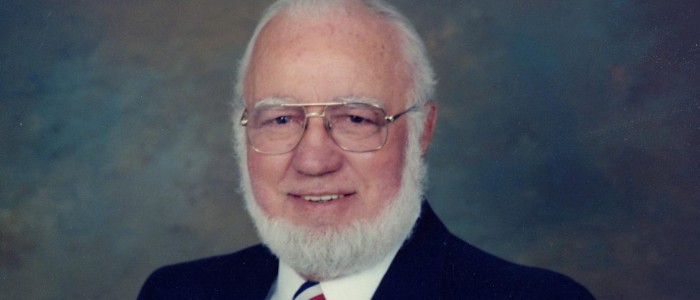 Posted by: admin on January 27, 2012, No Comments
It is with heartfelt sadness that I share with you the news that a dear personal friend of mine, and a friend of East Stroudsburg University, Dr. Joseph "Doc" Mattioli, passed away today at Lehigh Valley Hospital at the age of 86. Founder of Pocono Raceway, Dr. Mattioli was more than an entrepreneur and philanthropist – he was an inspirational leader known throughout the Pocono region for his compassion and generosity aimed toward improving the lives of his neighbors and enhancing the community and region in which he and his family called home.
A dentist by trade, Dr. Mattioli left behind a practice in Philadelphia to pursue his interest in auto racing. Dr. Mattioli founded Pocono Raceway in the early 1960s and scored a major feat in 1974 when NASCAR came to Long Pond. While he turned over operational oversight of the Raceway to his grandson, Brandon Igdalsky, some time ago, "Doc" remained a fixture within the organization until his retirement in August of 2011. Throughout this stellar career, Dr. Mattioli and his wife of 63 years, Dr. Rose Mattioli, remained invested in philanthropic pursuits to benefit the community.
Dr. Mattioli's work was far reaching. He created the Mattioli Foundation and over the years, donated generously to help with such projects as the revitalization of Main Street in Stroudsburg and other community enhancement outreach efforts. He and Mrs. Mattioli have also been widely recognized as dedicated and sensitive supporters and donors on behalf of humane causes and to organizations in our community including the United Way and Pocono Medical Center and to higher education….specifically to East Stroudsburg University among other educational institutions. At East Stroudsburg University, "Doc" and his wife developed a longstanding and generous history of philanthropy that included scholarship support for students at regional schools, many of whom matriculated to ESU. In November of 2010, ESU celebrated the naming of The Mattioli Recreation Center in honor of Dr. Joseph "Doc", and Mrs. Mattioli and their philanthropic legacy.
Dr. Mattioli is survived by his wife and their children Joseph Mattioli III, Looie McNally and Michelle Kulick. The Mattiolis have seven grandchildren – Brandon Igdalsky, Nick Igdalsky, Ashley Igdalsky, Joseph Mattioli IV, Chase Mattioli, Michael Kulick, Elizabeth Kulick and three great grand children – Madison Igdalsky, McKenzie Igdalsky and Payton Igdalsky.
My deepest sympathy, and that of the entire ESU campus community, goes out to the Mattioli family and the friends and colleagues who knew and respected Dr. Joseph Mattioli. He will be missed.
Information on the funeral and memorial service has not yet been announced.
---
---