President's Distinguished Entrepreneur Speaker Series Begins with Founder of Philly Pretzel Factory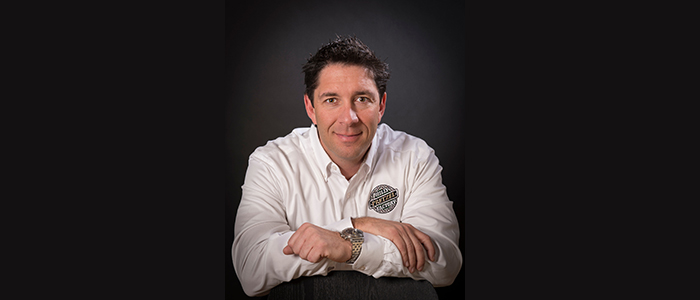 Posted by: Elizabeth Richardson on March 17, 2017, No Comments
East Stroudsburg University of Pennsylvania is proud to announce the launch of the President's Distinguished Entrepreneur Speaker Series. The series will bring entrepreneurs to ESU's campus to talk about the various challenges they've faced in their careers as well as life experiences and educational opportunities that have guided them on their journey. The President's Distinguished Entrepreneur Speaker Series begins on Tuesday, April 4 at 7 p.m. in Beers Lecture Hall with ESU alumnus and founder of Philly Pretzel Factory, Dan DiZio, class of 1995.
DiZio's journey started at the age of 11, when he was successfully selling pretzels on a busy intersection in Philadelphia and had neighborhood kids working for him in multiple areas of the city.  In 1998, after graduating from ESU, DiZio and his college roommate, Len Lehman, decided to open the first Philly Pretzel Factory in the Mayfair neighborhood of Northeast Philadelphia.  By the second year, the store's success led to potential franchisees wanting to get involved.  In 2004, he started Soft Pretzel Franchise Systems, Inc., franchising the Philly Pretzel Factory Brand across the Philadelphia region, and now expanding outwards from Philadelphia into 14 states. With over 150 locations, Philly Pretzel Factory is the world's largest Philly-style pretzel bakery. In 2012 DiZio appeared on the reality TV series "Undercover Boss."
Additional entrepreneurial speakers for this new initiative will be announced soon. For more information or to register for this event visit esu.edu/pdess or call Stacey Grant at 570-422-7920.
---
---