President's Distinguished Entrepreneur Speaker Series Continues with Chris Paradysz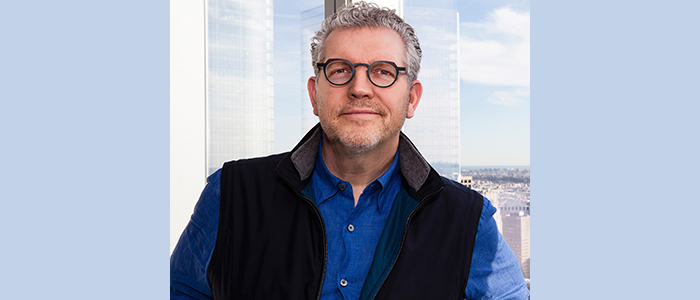 Posted by: Elizabeth Richardson on February 26, 2019, No Comments
Chris Paradysz, Co-CEO and founder of PMX Agency, a consumer-first performance marketing agency for today's leading global brands, will be the featured speaker at the East Stroudsburg University President's Distinguished Entrepreneur Speaker Series on Wednesday, March 27 at 7 p.m. in Beers Lecture Hall.
Chris Paradysz, a 1983 graduate of ESU with a degree in speech pathology, will discuss "The Power of Creativity to Solve Problems." Chris will guide the audience on a journey to discover their inner creativity and to utilize that creativity as a tool to solve problems.
PMX Agency is a fully-integrated marketing organization with seven locations across the United States. The Agency is a member of the Stagwell Group, a collaborative group of agencies that are out to "reinvent the holding company," according the Wall Street Journal. The Stagwell Group portfolio includes more than a dozen best-in-class, digital first agencies who are focused on what modern Chief Marketing Officers (CMO) need.
With a history steeped in performance marketing, and strategic know-how across all areas of the customer experience, PMX Agency has been a strategic partner to clients, focusing on reaching immediate short-term goals and long-term business challenges for more than 25 years.
Chris Paradysz is responsible for the strategic leadership and growth of PMX Agency. Under his leadership, PMX has grown into a leading global performance marketing agency with prominent clients across all sectors. With a need for constant innovation, Paradysz devotes significant time on developing the team's strategic skills and leading the curriculum and investment roadmap for generating future disciplines.
With over 25 years of experience, Paradysz has helped shape the industry through his work with key associations and frequent speaking engagements. Paradysz is also a regular contributor to Ad Age.
The President's Distinguished Entrepreneur Speaker Series was launched in April 2017 and continues to bring exciting and engaging speakers to campus. The Series brings entrepreneurs to ESU's campus to talk about the various challenges they've faced in their careers as well as life experiences and educational opportunities that have guided them on their journey. Past speakers in this series include Dan DiZio '95, founder of Philly Pretzel Factory, Dr. Sam Niedbala '82, CEO of CryoConcepts, LP, Steve Somers, owner/president of Vigon International, and Ryan McMunn, CEO and founder of BRIC Language Learning.
Support for the President's Distinguished Entrepreneur Speaker Series is provided by The Dr. Gere B. Fulton '60 Lectureship Endowed Fund. For more information or to register for this event visit esu.edu/pdess or call Stacey Grant at 570-422-7920.
---
---