President's Distinguished Entrepreneur Speaker Series Continues with Ryan McMunn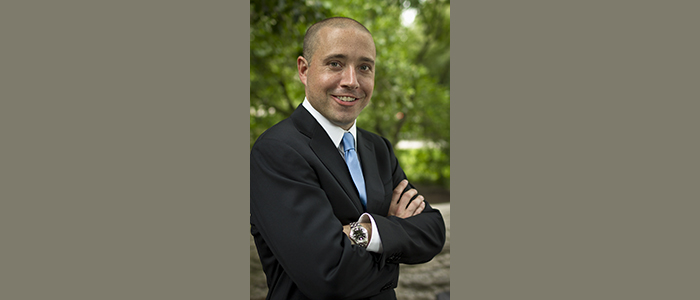 Posted by: Elizabeth Richardson on September 24, 2018, No Comments
The East Stroudsburg University President's Distinguished Entrepreneur Speaker Series, launched in April 2017, continues to bring exciting and engaging speakers to campus. This semester, Ryan McMunn, CEO and Founder of BRIC Language Learning, will be the featured speaker. The event will take place on Wednesday, October 17 at 7 p.m. in Beers Lecture Hall.
BRIC Language Learning (BRIC refers to the dynamic emerging economies of Brazil, Russia, India, and China) is an interactive online language learning program that accelerates fluency in Mandarin Chinese, Spanish, Brazilian Portuguese and other languages.
BRIC integrates modern language learning techniques with sophisticated, interactive technology to help users reach fluency, faster. This powerful combination provides both versatility and flexibility to aspiring business professionals, travelers, students and everyone in between.
McMunn began his career at Tricam Industries as President of China Operations, where he was instrumental in growing the company into one of the largest manufacturers of ladders in the U.S. McMunn currently remains as the CEO of Tricam and is intimately involved in expanding the company into new international markets.
An advocate for bridging the cultural divide between China and the U.S., McMunn travels the world speaking to young business graduates preparing to enter today's workforce. In 2012, he established the Ryan McMunn International Business Scholarship to give undergraduates an opportunity to learn about diverse cultures and business practices. He has provided commentary to Fox Business, CCTV-America and Entrepreneur as well as spoken at numerous conferences in Europe and across the U.S. on global entrepreneurship and international business.
The President's Distinguished Entrepreneur Speaker Series brings entrepreneurs to ESU's campus to talk about the various challenges they've faced in their careers as well as life experiences and educational opportunities that have guided them on their journey. Past speakers in this series include Dan DiZio, ESU alumnus and founder of Philly Pretzel Factory, ESU alumnus Dr. Sam Niedbala, CEO of CryoConcepts, LP, and Steve Somers, owner/president of Vigon International.
For more information or to register for this event visit esu.edu/pdess or call Stacey Grant at 570-422-7920.
---
---