Distinguished Professor – Patrick Dorian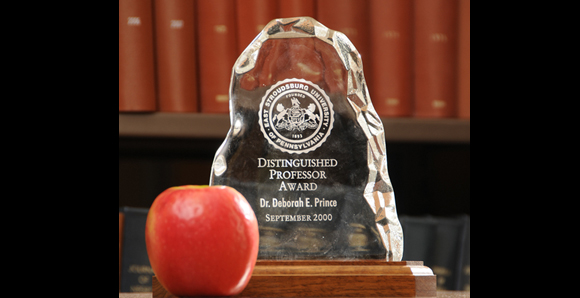 Posted by: admin on September 1, 2010, No Comments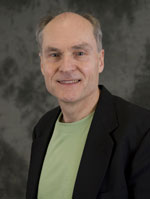 East Stroudsburg University bestows its highest faculty honor, the Distinguished Professor Award, upon Prof. Pat Dorian for his outstanding contributions in establishing East Stroudsburg University as a major center for the study of America's indigenous musical form—jazz.
Prof. Dorian has been a member of the Music Department since 1987. He has initiated nearly thirty new courses in jazz, most notably the Jazz Masters Seminar, which brings world class musicians to campus to discuss and play jazz for our students and community members. He has won numerous awards for his jazz education, including the Outstanding Service to Jazz award presented by the International Association for Jazz Education.
Prof. Dorian is an active performer in his own right, playing both trumpet and flugelhorn. He has played with the Phil Woods Big Band since 1997, performing at jazz festivals throughout the world, including the North Sea Jazz Festival, the Umbria Jazz Festival, and the Oslo Jazz Festival, among others. He has been a member of the Dave Liebman Big Band's trumpet section since 2000, performing at historic jazz clubs such as Birdland in New York City, Blues Alley in Washington DC, and the Deerhead Inn in Delaware Water Gap. In addition to his jazz performances, he has played trumpet for many pop musicians and groups, such as Robert Goulet, The Temptations, the 5th Dimension, and the Lettermen.
Since 2003 Prof. Dorian has authored a column called "From the Academy" in The Note, the official magazine of ESU's Al Cohn Memorial Jazz Collection. He has many other publications, including chapters in jazz anthologies, articles in jazz education journals, as well as liner notes for a number of jazz CDs by such notables as John Coates, Jr., Eric Doney, and Urbie Green.
Prof. Dorian has spotlighted jazz at ESU and in the Poconos by promoting two of our area's prominent jazz musicians for major awards. Both Phil Woods (Grammy award winning alto sax player) and Bob Dorough (Grammy nominated jazz musician) have been granted honorary doctorates from ESU, and Phil Woods has received the National Endowment for the Humanities Jazz Masters Award, as well as the Pennsylvania Governor's Award for the Arts.
Prof. Dorian earned his Bachelor of Music at Ithaca College and his Master of Music at Northwestern University. He was promoted to full professor at ESU in 2008.
Professor Dorian retired from ESU in 2013 and was awarded Professor Emeritus status. He can be reached at pdorian@esu.edu.
---
---