Provost's Colloquium Series Presents "Sisterhood Not Cisterhood: Dismantling Anti-Trans Ideologies of Black Womanhood"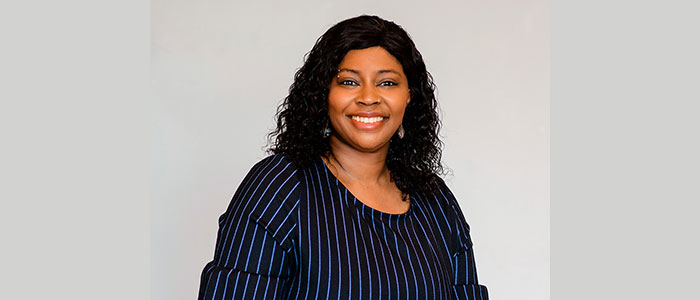 Posted by: Elizabeth Richardson on February 11, 2021, No Comments
East Stroudsburg University's Provost's Colloquium Series, an intellectual experience that promotes dialogue among ESU faculty, staff, students, and community, continues with a virtual presentation by Victoria Thomas, Ph.D., a Frederick Douglass Institute Scholar in Residence in the department of communication.
The presentation "Sisterhood Not Cisterhood: Dismantling Anti-Trans Ideologies of Black Womanhood," will take place on Wednesday, February 24 at 5:30 p.m. Access the presentation via this Zoom link: https://esu-online.zoom.us/j/94441558689
In her lecture Dr. Thomas will focus on her interdisciplinary project in the service of social justice to increase the chances of Black cis and trans women collectively surviving and thriving. "Black trans women face a disproportionate amount of psychological harassment that involves verbal abuse, humiliation, excessive criticism, disinterest, and discouragement," Thomas said. "This presentation will offer strategies for effectively communicating with trans women that affirm and support Black trans women's lived experiences." Thomas will provide insight into Black trans women's needs via examining everyday communication practices that inhibit their personhood. Participants will develop three skills: critical listening, understanding empathy vs. accountability, and leveraging privilege. To provide a practical framework for communicating across our differences, audience members will practice using communication strategies explored in the lecture to transform the social, political, and legal conditions that contribute to multiple oppressions for people.
For more information about the Provost's Colloquium Series, contact Christina McDonald, director, office of sponsored projects and research, at (570) 422-7954 or cmcdonald9@esu.edu.
---
---