Shawnee Haunted House 2011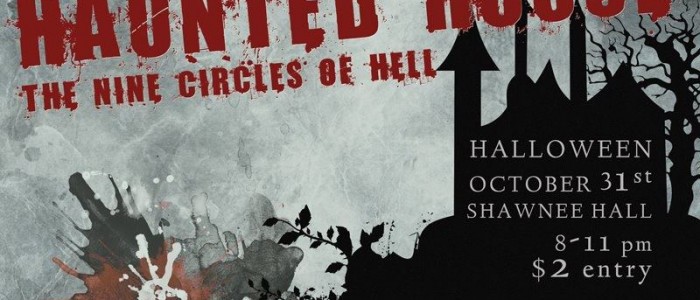 Posted by: admin on October 25, 2011, No Comments
Resident student advisors at Shawnee Hall at East Stroudsburg University bring back a campus Halloween tradition as they host a Haunted House from 8:00 p.m. to 11:00 p.m. on Monday, October 31. The general public is invited to attend the haunted house in the basement of Shawnee Hall, with the entrance located on the east side of the building. The cost of the event is $2 per person with all proceeds from the event being directed to The Susan G. Komen Breast Cancer Foundation, which is the largest breast cancer foundation in the world.
The nine-room haunted house offers a tour through the horrors described in the Divine Comedy as Dante is led through the Nine Circles of Hell by the Roman poet Virgil. With visitors encountering Sloth, Lust, Fraud, Violence, and more, this event will rival any other Halloween scare.
For more information, contact Shawnee Hall resident advisor James Burke at 570-350-0151. For details about The Susan G. Komen Breast Cancer Foundation, visit http://ww5.komen.org/.
---
---