Computer Security Training for Monroe County Teachers
Since 2003, East Stroudsburg University received over $700,000 from the Commonwealth of Pennsylvania to implement a computer security program with Northampton Community College, the Monroe Career and Technical Institute, and local high schools. This program, called the 2 + 2 + 2 Workforce Leadership Program in Computer Security, has enhanced the Computer Security Workforce by educating students in security issues at the high school, community college, and university levels. This project also includes training for the high school and community college teachers who will implement the curriculum. In this time, we have trained hundreds of high school and community college instructors in information assurance as part of this project. This training will continue in 2009 with new high school teachers involved in lesson plan development.
read more

While the Centerís goals for education are covered with our degree offerings (see the Education Page), we also offer training opportunities for computer science and computer security professionals.

Forensics Training: As part of the Cybercrime and Foresnics Institute, ESU has trained law enforcement personnel on cyber investigations
EPASEC: ESU partnered with West Chester University of PA to sponsor this conference on computer security topics
I-Assure: a 4-day conference event covering a spectrum of computer security and information assurance issues.
Security Training: ESU has hosted CISSP and NSA IAM Training - for computer security professionals interested in these certifications.
Workshops: ESU now offers colloquia and workshops on computer security issues.† These programs will usually cover one security topic over a shorter period of time than an entire conference.

The conferences, colloquia, and workshops are intended for CIOís, Chief Technologists, Senior Scientists, Managers with IA responsibilities, and advanced computer science students.

As with our education programs, the goals of the training programs are strongly aligned with the standards set forth by the Committee on National Security Systems.


Comments from recent training sessions:
"Excellent presentations, very current information, knowledgeable presenters."
"Great information - was a lot of fun."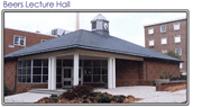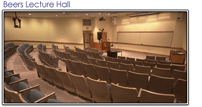 Future Plans: Linux Security Workshop on April 18, 2009 at the ESU Science and Technology Center.