Distinguished Professor – Dr. Harrison Hartman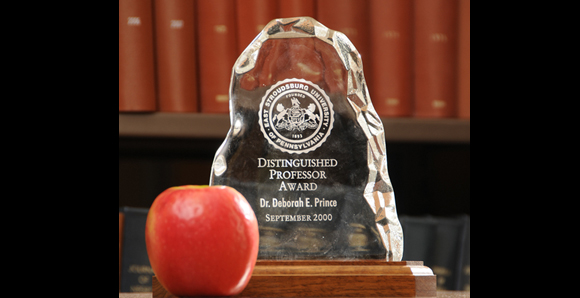 Posted by: admin on January 1, 2002, One Comment
East Stroudsburg Unniversity bestows it's highest faculty honor, the Distinguished Professor Awared, upon Dr. Harrison Hartman, for his commitment to teaching and devoted service to the university since his faculty appointment in 1964.
Dr. Hartman chaired the Department of Economics from 1976 until his retirement in 2003. He was instrumental in the development of the B.S. degree program in Management in 1986. Dr. Hartman has also been committed to diversity in faculty hiring. The Economics and Management faculty members, hired under his tenure as chair, represent four different continents.
Students admire Dr. Hartman's oratory style and applaud his informative lecture preparation for courses including Consumer Education, Retail Management, Money and Banking, and Labor Economics and Industrial Relations. Dr. Hartman was honored by the ESU Alumni Association in 1990 with the Great Teacher Award.
Faculty appreciate Dr. Hartman's many years of service to Association of Pennsylvania State College and University Faculties (APSCUF) and his dedication to shared governance. An excellent teacher, hard-working department chair, thoughful APSCUF committee member, Dr. Harrison Hartman possesses leadership qualities admired by his university colleagues and his students for nearly four decades.
Dr. Hartman received his B.S. from Kutztown Unviersity, his M.A. from Temple University, and his PhD. in Economics from New York University.
Dr. Hartman retired from ESU in 2002 and was awarded Professor Emeritus status.
---
---
---