Distinguished Professor – John Thatcher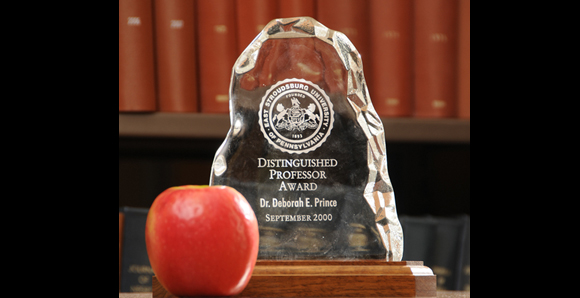 Posted by: admin on January 1, 2003, No Comments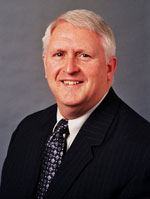 East Stroudsburg University bestows its highest faculty honor, the Distinguished Professor Award, upon Professor John R. Thatcher for his exemplary teaching ability and his lasting impact upon the athletic training profession.
Since his arrival at ESU, Prof. Thatcher and colleagues have nurtured an accredited Athletic Training Education Profram with a national reputation for excellence. Initially approved in 1975, ESU's program was one of the first twenty such programs in the United States.
In addition to directing the athletic training education program and earning promotion to Full Professor in 2006, Prof. Thatcher served as Head Athletic Trainer for Intercollegiate Athletics for twenty-five years. Thatcher has been active professionally with the Pennsylvania Athletic Trainers' Society (PATS) and the National Athletic Trainers' Association (NATA). He has continued to play an instrumental role in the evaluation of athletic training education programs nationally. In the spring of 2002 he was recognized with the highest national honor give by NATA in athletic training education, the Sayers "Bud" Miller Distinguished Educator Award. Prof. Thatcher is also a member of the Pennsylvania Athletic Trainers' Hall of Fame.
A dynamic classroom instructor, Prof. Thatcher demands that his students embrace a professional commitment to learn and evolve. His commitment to this vision has insured the preparation of well-educated, highly qualified entry-level athletic trainers. Graduates have continued his work by serving in professional leadership roles or conducting research. Several award-winning researchers have credited their professional success to "Thatch" as their mentor and source of inspiration. He has been instrumental in the establishment of athletic training positions in many secondary schools by educating administrators and parents and advocating for the profession.
Professor Thatcher received his B.S. and M.Ed. from East Stroudsburg University.
Professor Thatcher retired from ESU in 2007 and was awarded Professor Emeritus status.
---
---