ESU Professor Elected Regional Associate Director of Sigma Xi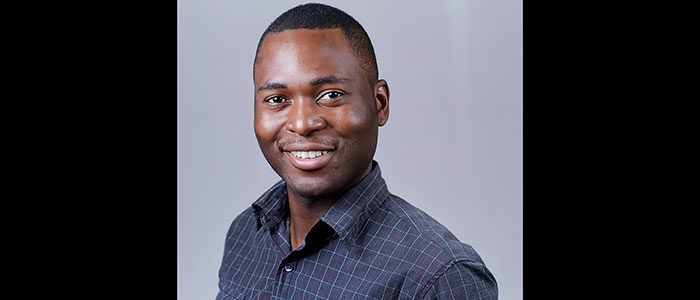 Posted by: Elizabeth Richardson on June 27, 2022, 2 Comments
René Fuanta, Ph.D., assistant professor of chemistry and biochemistry at East Stroudsburg University, has been elected to serve as the associate director for Sigma Xi's Mid-Atlantic Region. Sigma Xi, the scientific research honor society, is the international honor society of science and engineering. The Sigma Xi Mid-Atlantic Region consists of Delaware, the District of Columbia, Maryland, New Jersey, Pennsylvania, Virginia, and West Virginia. His three-year term begins on July 1.
As associate director for the Mid-Atlantic Region, Dr. Fuanta will assist the director with developing reports, coordinating attendance at board of directors' meetings, and preparing for Sigma Xi national meetings. He will coordinate the regional chapters to get a sense of potential new directions and challenges and table them to the board.
"To serve Sigma Xi in this capacity allows me to represent and inspire young scientists who typically do not see themselves represented in leadership positions. Professionally, it will open more avenues for potential research collaborators, and bring more recognition to ESU," Fuanta said. "Doubling as a member of the editorial advisory board of Sigma Xi's magazine, American Scientist, I'll offer perspectives of emerging technologies and research fields and gain insights into new research exploits beneficial to the ESU community – in addition to the already significant presence of Sigma Xi on campus and the availability of competitive research funds at both the undergraduate and graduate levels provided by Sigma Xi."
Dr. Fuanta earned his Bachelor of Science degree from the University of Buea, and his doctorate from Auburn University. He is actively involved in academic and professional organizations including the American Chemical Society (ACS), American Society of Biochemistry and Molecular Biology, American Society of Mass Spectrometry, and National Organization for Professional Advancement of Black Chemists and Chemical Engineers. He also serves as a reviewer for academic journals including ACS Infectious Disease, Biochimica et Biophysica Acta – Proteins and Proteomics, and The Protein Journal.
Fuanta has been a member of Sigma Xi since 2021. The ESU chapter of the honor society was chartered in 1971.
One of the oldest and largest scientific organizations in the world, Sigma Xi has a distinguished history of service to science and society for 135 years. Scientists and engineers, whose research spans the disciplines of science and technology, comprise the membership of the society. Sigma Xi chapters can be found at colleges and universities, government laboratories, and industry research centers around the world. More than 200 Nobel Prize winners have been members. For more information about Sigma Xi, visit www.sgimaxi.org.
---
---
---